Dallas, the "panther city," is the United States tenth biggest city located in the heart of sun state, Texas. "The big D" Dallas is home to some of the unique culture of Texas state, churning on that charm and authenticity to another level. The blend of cosmopolitan lifestyle and old-fashioned Texas life charm collides to create this striving city.
Beneath the glorified skyline and extravagant persona, this city got something for everyone. When it comes to getting your testosterone up and feel the thrill, Dallas never tends to disappoint its adventure seekers. Without any further ado, let's check out some of the best places to visit and top 10 things to do in Dallas Texas: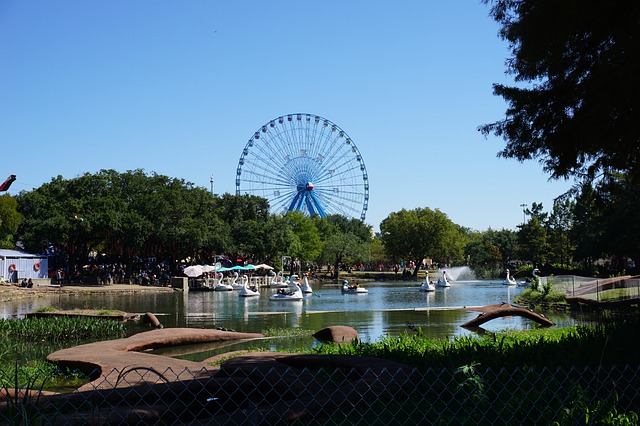 Take a tour of Perot Museum of Nature and Science: 
Located towards the north of Dallas, the Perot Museum is the witness of evolving urban and cultural fabric to explore and inspire minds through the art of science and nature. This place is a temple of knowledge for those seeking to understand life's glory and nature. It got a gravity-fed waterfall, rooftop observation deck, dancing water, solar-powered kinetic sculpture, fossil skeleton, and more. People with an eye and aptitude for science and nature will be interested thereby making it one of the best things to do in Dallas Texas.
Check out Dallas Indoor Skydiving, Frisco:
A little north to Dallas county lies in the heart of Frisco a suburban skydiving experience. People enter a tunnel with an airspeed of 175 mph, lifting them into the air. One does not need any previous experience or certification to ride the wind; they provide a small group training session with instruction for a safe yet fun experience. In the end, you get to take a home bag full of experience and a personalized certificate from the I Fly Dallas.
Horse Back Riding, Lake Fork:
You cannot be a true Texan without riding a horse! The lake Fork stable got some of the best horses' best breeds, allowing the visitors to experience fun horseback riding along the river bank. The travelers will get to witness the horses while they get groomed and tacked, choosing the right horse themselves to ride. The arena is 100X150 ft with a very controlled environment allowing the riders the utmost chance of enjoyment being safe and secured. The booking timing is flexible, depending on the riders. All these reasons make it one of the cool things to do in Dallas this weekend with your friends.
Trinity Forest Adventure Park:
If you are looking for an adrenaline rush amidst nature, then this is the place for you! Located minutes away in the downtown Dallas area, the six-acre adventure park got a combination of obstacle courses and zip line courses all over the park. The courses range from easy to hard level and come with self-guided instruction to help the adventurers have a great time. Apart from that, the park also got boating, pony riding, rock climbing, and trekking for people looking for thrill and fun. No wonder, it is one of the fun things to do in Downtown Dallas with kids at any time during the year.
Ice Skating adventure, North Dallas:
Situated in North Dallas's far, this ice-skating Galleria is one of the famous and fun-filled ice-skating parks open all seasons. The Galleria is huge with 100 feet tall ceiling that gives the perfect outdoor virtuality making it more amazing. If you want to skid through the park with your family or even want to take up a three-day learning course, everything is possible here!
National Videogame Museum:
Embrace your inner super Mario fan with this fantastic National Videogame Museum from pixel dream retro arcade. They tend to take you back to your childhood with interactive games, including the famous Super Mario. They got phenomenal 50 different units from the circa 1972 Magnavox Odyssey to today's legends and models. Get to experience the greater joy here!
Movie time at Oak Cliff:
The place is historic as this was where the police found the assassin of JFK, Harvey Oswald hiding. Today, the place is famous for its old-school single screening system of theater projecting vintage classics and some current blockbusters. They got indoor screening and outdoor drive screening, where you can lay-in your car and watch a classic romance with your partner under the Dallas skyline.
Fort Worth Rodeo:
There is no properly living the Texan life you haven't ridden a bull! Located in the heart of Fort Worth Stockyard, this rodeo is a hotspot for the cowgirls and cowboys on the weekends, riding bucking broncos and the bulls for fun. The electrically charged bulls got 50% capacity, and the longer you can ride the bull, the more you become close to being a Texan local—this place of filled with local culture and love of locals. If you are looking for best things to do in Dallas Fort Worth then you must come to this place.
Bishop Art District:
The Brooklyn to the cities Manhattan is located in Oak Cliff, which is witnessing a rapid change in the developments and transformation. If you love classic cultural streets filled with instgrammable shops and corners, this is the place for you. The street got some cool old bookstore bars, Spinster Records, local pizzerias, along with the classic Texan pie. Travelers get to walk down the colorful classic streets and learn more about Dallas culture and Texan life.
North Park Centre:
Located in the North of Dallas, the North Park shopping mall is not just an ordinary shopping mall; it is more like a museum. Since 1965, this place is in a constant struggle for blending Texas's historic culture with modern amenities. It is also the world's largest air-conditioned retail center with art and fashion around the world. You will find artists like Andy Warhol, Jonathan Borofsky, and more among some reputed painters. The place is a treat to the eyes with splendid sculptures.
What's next?
Whether you are looking for free things to do in Dallas today or the best things to do in Dallas at night, the above travel guide covers everything. Once you have finalized the list of what to do in Dallas, you can go ahead and plan your journey with total enthusiasm. If you are planning to explore some best places to visit near Dallas then check out our America travel guide.
About Author: Nitisha Das