It would take seeing it with our own eyes to realize that the world we live in is absolutely incredible. It will fascinate you – the forests, the oceans, the islands, etc, and of course the people you meet along the way, the more people we meet along with these the more stories we create. There's nothing like hearing their stories or sharing yours to them. This time, I would love to take you along to share one of the most wonderful places to visit- worldwide. From culture and tradition to history, Hong Kong things to do have a lot more to offer than just incredible skylines.
To visit Hong Kong, one of the fun and most glamorous places in the world. You can expect silent and empty landscapes with huge blue skies and a sense of incredible pleasure to fun-filled museums and amusement parks. There's this friendly warm culture that seems to welcome a guest at any time, it's times like this we realize that what the people living such benevolent lives can teach us. No doubt about it, Hong Kong will surprise you, a trip to the vibrant and energetic Hong Kong is a true treat to the soul. First-time visitors are often overwhelmed with the number and variety of attractions in the city. So here we describe some of the endless tourist attractions and top 10 things to do in Hong Kong this weekend to make your tour memorable: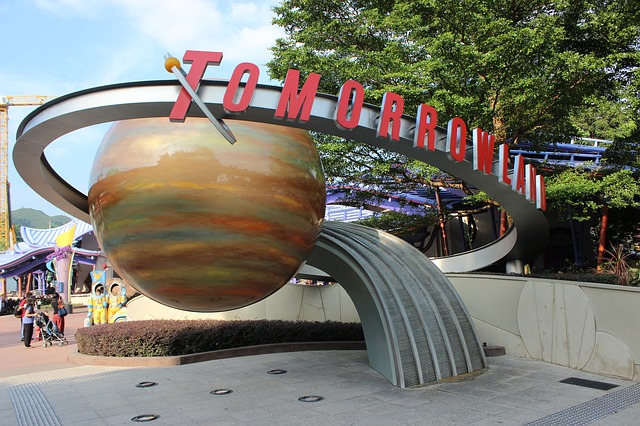 Tour of Hong Kong Disneyland :
Of course, first and foremost comes the dream we all carried as little kids. This is a beautifully created theme park located inside the Hong Kong Disneyland resort with a capacity of about 34,000 visitors and is the largest theme park in Hong Kong. Disneyland has 7 special themed areas: 1.Main Street USA, 2.grizzly gulch,3. Adventure land, 4. Fantasyland,5. Tomorrow land, 6.Mystic Point, and 7. Toy Story Land. people are provided with guide maps to enjoy their visit. The tickets can be bought online as well as offline. So if you have kids to entertain that's your first stop.
Visit to Victoria peak –
Want to experience the beauty of sky-touching skyscrapers and beautiful skylines?? You should visit the Victoria peak which takes up to 45 minutes of walking to reach, among the many peaks found in the city this is one of the best tourist attractions. Most of the peak is covered with lush greenery, parks and natural beauty plus giving us a gist of the metropolis just below. You could try the peak tram to ride to the top of the scenic view, you can get the Victoria harbor view from there and enjoy the full view. The night view of the huge glamorous city is even more exhilarating. The bonus is, there are lunch/tea/dinner facilities on the peak itself. If you are searching for the top 10 things to do in Hong Kong this weekend then come to this park.
Don't miss Tian Tan Buddha Statue-
Lantau Island'sPo Lin Monastery'  happily possesses a 34 meter high big Buddha statue. The statue is considered unique and took about 12 years to be fully constructed. This monastery used to be rather isolated before the construction of this statue which attracted various tourists towards it. Not just this, the best way to reach this majestic statue is through a Ngong ping cable car which is a 5.2 km and 25 minutes ride over the forests, mountains and waters which ends in the Ngong ping Village, just walking distance from the Buddha. You can combine this trip with a Tai o fishing village which is just a 20 minutes bus ride from the Buddha.
Repulse bay and beaches-
Surprised right? As told Hong Kong comes with a lot of surprises. You can also find these soft sand beaches in Hong Kong but the most famous is located at repulse bay. The street-facing beach has a long line of trendy shops and restaurants providing artifacts, souvenirs to pizzas and casual open-air dining. If you need a rather relaxed and less crowded beach, Just nearby is the Big Wave Bay which is just appropriate for a dip in the Ocean. You would also find barbeques with seafood near to it and make it complete.
Explore Temple Street night market- 
Want to have the typical culture and traditional vibes in Hongkong? You would love to take a stroll through the Temple Street night market. It's located in Kowloon and should definitely be present on your top things-to-do list in the Hong Kong trip. Containing shops for everything where you can bargain, collect souvenirs for your friends and family, from clothing to gadgets to jewelry and traditional Chinese crafts. The vendors start setting up their shops after 6 pm so it's best to arrive late.
Enjoy Dragon's back hike –
If you're by now tired of the city life in Hongkong and want to view some ecstatic beauty you should definitely go for the dragon's back hike. The trek provides spectacular views of oceans, mountains and nature. It's a beautiful shift from the city life to take a break and hear the birds and feel the breeze on your face. The hike is easy but be sure to start early. The walk takes you up a short distance and then downhill with rolling sections to Big Wave Bay where you can find taxis back to your quilt.
Discover Garden of stars –
The city of Hong Kong gives homage to some of China's best movie stars where the stars are dedicated to Chinese performers. We can also see handprints of famous people displayed on plaques. This location was originally named as Avenue of stars and made in 2004 which later changed its name. If you are searching for some of the fun things to do in Hong Kong for kids then you must come to Garden of stars.
Must visit Ten thousand buddhas monastery-
If you want to experience something spiritual and break free from the buzz of the city? You should surely visit the ten thousand buddhas monastery found in sha tin, located on a hilltop reached by about 400 set of Zig-Zag stairs This provides a beautiful and peaceful view of the countryside. Reaching the monastery as we go past the walk, where we witness a queue of buddhas, each with unique quirky facial expressions and other traits. On the top, the path opens to an open space and further is the main entrance of the temple. It's a majestic experience both for the eyes and for the soul. On entering the temple, little buddha statues line the walls from floor to ceiling. In the square stands a pagoda. at the opposite end of the temple, you could see lush green surroundings, rolling hills and a magnificent sky.
Stay at Lamma island –
Tourists also usually go for a day trip to Lamma Island to experience the immense beauty of the city. About 8000 people live on this 13 sq km island. The beautiful island with beaches, small villages, rolling hills and natural beauty. There are no roads for vehicles on this island. Impressive right? The cherry on the cake is that it has various traditional lovely little restaurants and also this island is best for hiking. No wonder, it is one of the best things to do in Hong Kong on this island.
What's next?
So as we learned how this city is full of not only popular sites, outdoor dining and various entertainment activities but also a soul-fulfilling experience. Whether you are looking for the best things to do in Hong Kong airport or unique things to do in Hong Kong central, the above travel guide covers everything. Now you know what to do in Hong Kong, you can plan your itinerary with utmost perfection. If you have thought of exploring some other places to visit near Hong Kong then don't forget to check our Asia travel guides.
About Author: Kirtika Tiwari loves traveling and putting her thoughts through words in her travel blogs.