Being a traveler one must be aware of Google Flights Tracking. This is the one tool that helps people find good travel deals. It is an easy-to-use website where one can find the best price on airfares. If you want to book a particular flight, airline, or destination, Google Flights is the best way to get personalized deals.
If you want to book your travel, start your search by tracking Google flights. Here is everything that you should know about tracking Google flights.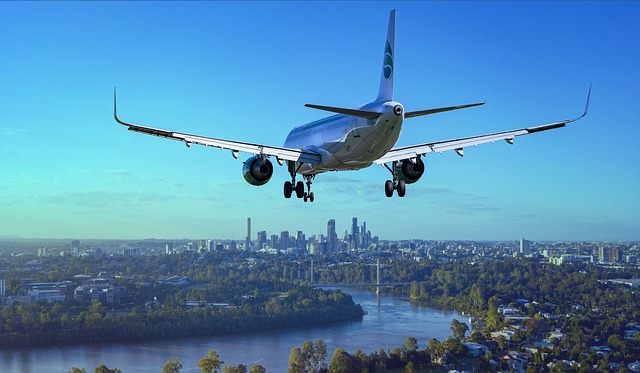 What is Google Flights Tracking?
Google Flights Tracker is an amazing and powerful flight search engine and this is an easy-to-use site. With Google, you can check all the available flights and it will never force you to book them. It just shows exactly what is available.
Once you find the perfect flight for yourself, you can click through to book the flight. You will have to book your flight directly through the airline or a third-party OTA but not directly through Google.
Google Flights Tracker is powered search technology of Google, a web-based search engine that helps its users to compare and find flights and also book flights.
Google Flights also helps in tracking the price which offers the users to receive notifications, if the flight details or price change and also gives a flexible date that helps the users to search for more flights to find the cheapest flight. Overall, Google.com Flights is a useful tool for all to book flight tickets quickly and get the best deal.
Guide to using Google Flights
Visit the Google.com Flights website.
Enter your expected travel date and the departure and arrival destination. Select the cabin class and the number of passengers.
Google Flights will display all the available flights with their prices. You can filter the Google results by using the options on the left side of the screen like the airlines you want to choose, stops, and any other details.
You can even view more details of every flight with a single click on the flight details and get the flight times, airline details, and layover times.
You can opt to choose Flexible dates if your dates are flexible. This will help you view flights nearby to your travel dates. This will also help you to get cheaper flights.
Once you have found the flight of your choice you can click on it to view more details and then click on the airline. With this step, you will be directed to the airline site or you can even select the travel agency site and complete your flight bookings.
If you still want to wait, you can use the price tracking feature. This will help you to monitor the airfare over time. You can click on the notifications to receive alerts when the rates of the flights go down.
How to Setup Google Flights Tracking Alerts?
If you are not able to search for the best seats, some even prefer to purchase the ticket and save miles to get better value later. This is when the tracking flights Google comes to help. You can track the costs of the tickets, you can decide the time to book the flight, and Google will notify you when your selected track price drops.
Follow the below given simple steps to use Google Flights Tracking Alerts.
Enter your travel details: Enter the complete information (number of seats, origin, and destination airport, travel date, etc.) into Google Flights. About six airports can be put in each box if your mentioned details are flexible. Google Flights Explore helps you to find the current cheapest flight.
Select the toggle – Track Prices: Exactly below the search criteria, you will find a toggle as "Track Prices". Click "Track Prices" to track flights that will match your estimated flight details. Google Flights Alerts will keep tabs and will notify if there are changes in the airfares. You will have to be Signed in to receive notifications from Google.
View Flights: Once you have moved the toggle Track Prices, a black popup box will appear that will have the link "View all". Through this, you can explore Google flights. Check all the flights that you were tracking, also the flights that you must have seen in the past. You can check the Google data on the flights. This won't share details immediately, but after a few days you can check the pricesby clicking on the drop-down menu of "Price History".Google alerts for flights help you to track when the flight price is likely to increase and also notify you.
Check your emails: Google will alert you with an email if the price of the flight comes down. Emails help you to save time as you won't be checking this throughout every time. The bottom of the email has a toggle "Manage Price Tracking". This will directly take you to the flight tracking page which will have line graphs. If you have booked your desired ticket and do not wish to get any more alerts from the Google Flights guide, you can click on Unsubscribe from emails.
Tips to Use Google Flights Alerts Effectively
To make the most of the Google Flights help, follow the give tips:
Airfares tend to fluctuate on demand, be flexible with the travel dates and try to fly during off-season times. This will save you money.
Try to be realistic with the price range. If you set it too low, you will receive irrelevant flight alerts from Google and will miss the best deals.
Get to know all the hidden features of Google flights. This will enable to get cheap flights.
Advantages of Google Flights
Google Flights has a user-friend interface, that makes the user helpful to search and compare flights.
Google Flights enables the user to search through numerous airlines and gives comprehensive results, allowing its users to compare prices and get the best deal.
Google Flights helps to search for flights using multiple days and months and thus get the cheapest flight.
Google Flights helps to track fares for specific flights and also set price alerts.
Google Flights helps to search for flights with multiple destinations.
The "Explore Destinations" of Google Flights helps to get the cheapest flights if the traveler is flexible with the travel dates with no destination fixed.
Google Flights do not charge any fees, so the price your see on the site will be the price you will have to pay.
Limitations of Google Flights
While Google Flights have many benefits, some of the limitations a traveler should be aware of:
Google Flights do not include some small or regional airlines in their search results.
No customer support is offered by Google Flights while booking. If any assistance is needed, one has to get in touch with the airline directly.
Google Flights have limitations to filtering. You cannot filter airlines, prices, and many other factors like any other booking site.
No detailed information is provided by Google Flights like any additional charges or baggage charges. You will have to speak directly with the airlines to know the total cost of your travel.
Sometimes the prices shown on Google Flights and other sites may fluctuate and can be inconsistent.
You can earn rewards with Google flights as they do integrate with the loyalty programs of the airlines.
Keep Tracking After Booking
Just because you have already booked your flight does not mean that you should stop tracking. Since economy tickets are easy to change and cancel, you can buy an economy ticket. Setup Google flight alert fine-tuned to your flight only.
If you get an alert that the prices have dropped, you can rebook the flight, or even cancel the flight and get a voucher. Rebook the same flight again using the received voucher. You will get an airline credit or voucher for the price difference which can be used for your next trip.
Earn Bonus using the Right Credit Card
If you have found the required destination at a cheap rate using Google Flight alert and want to buy, use a credit card to earn bonus points or miles for the airfare purchases.
You will get a large bonus and point transfers
Some cards do not charge you annual fees
Credit cards help you get flat-rate rewards on every travel
Enables you to earn bonus travel rewards and get high-end perks.
Enables you to get Luxury perks.
Take Away
Google Flights Tracking Alerts is an essential tool for people to save money on every travel. Using the right guide on Google Flights, you can compare and book your best flight and not just at the lowest cost.
There is no particular time when flight prices will increase or decrease, but Google Flight Alerts is a great help for travelers to book the cheapest flight. With this, not only money is saved but also flight duration.
Google Flight Alert is a great monitoring tool for those who want to fly solo or who want to travel at a very lower cost.