If you are planning to take a trip, the biggest hassle you might face is to stick to a Budget and get affordable flights. In today's times, technology has made life much easier.
Flights can be booked easily online, where people can plan their trip accordingly, and at the same time, people predicted that this could bring an end to the work done by Travel agents.
No, travel agents have their importance when booking a flight. Keep reading to know can travel agents get cheaper flights than online.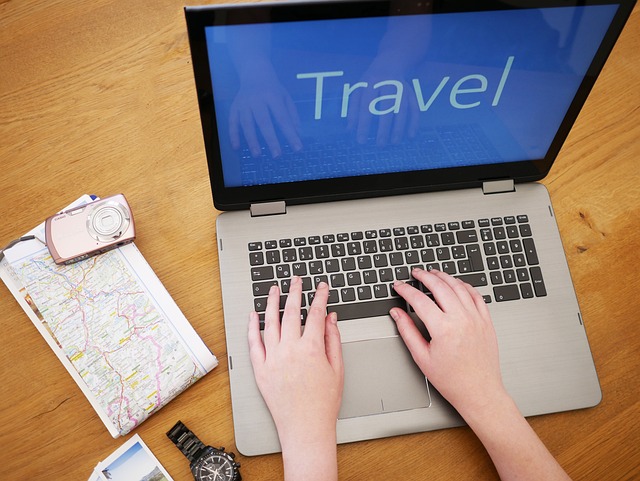 Do Travel Agents Get Cheaper Flights?
You must be thinking is it cheaper to book flights through travel agents? Yes, travel agents help you to get flight tickets at a cheaper rate than online rates. Travel agents have connections with airlines and travel providers, that help them to provide airfares at discounted rates. They are provided with discounts and special rates and with their industry knowledge they always give useful advice to find the best flights at the best prices.
Do Travel agents get discounts on flights?
Travel airlines give discounts to travel agents, this gives the airlines more flight bookings. Travel agents are the best source to book your flights as they are access to special rates from the airlines and the hotels to stay. Travel agents use their contacts if you wish to book your stay in any of the hotels or resorts and get the best deal for you.
Not only flight bookings, travel agents help you to get the best deals on other tours, hotel stay, cab rentals, and cruises. They give valuable returns on the money invested to retain their customers.
Do Travel agents charge for booking flights?
No fees are associated when booking a flight with the travel agent, as the services offered are often covered by the given airfare cost. There must be little chance that travel agents charge for booking flights if the traveler has special requests. Make sure you ask your travel agent for any associated fees before your book your tickets.
Do travel agencies get cheaper flights?
Yes, travel agencies offer cheaper flights than airlines. Travel agencies get discounts on flight bookings by the airlines and even promotional fares are provided if the agency books the flight tickets through the airlines. Direct flight bookings through airlines can be costly as online travel agencies will give cheap flight tickets to get the advantage of the best deal offered to them by the airlines to mass bookings.
Travel agencies maintain and establish relations with air travel and have specific methods to get low-fare tickets. They have access to every detailed information needed to help the clients get better deals. Additionally, the travel agencies get daily discounts through emails that the airline does not post directly on their sites.
You must be thinking can travel agents get you cheaper flights? Yes, Travel agencies book flights on consolidator rates. These seats help the travel agencies to get great discounts on low popular flights. Travel agencies book bulk flight tickets at the beginning of the week which gives them good savings. At the beginning of the week, airfares are generally regulated by algorithms. Travel agencies generally use the Open Jaw Strategy, which means that airlines give a discount for routes that stop with direct flights.
Travel agencies directly use the airline's websites. They are aware that airlines mostly offer connecting flights that do not appear on the airline's websites. Thus travel agencies purchase multi-carrier tickets or interline tickets. These tickets are not sold by the airlines on their websites.
Travel agencies are well aware that booking tickets 3-4 weeks in advance before the date of traveling helps save money. Costs generally rise during the summer and dip during the winter season.
Travel agencies give package discounts that airlines do not offer. With the airline tickets, you also get a hotel and car hire. Many of the travel agencies have contracts with the airlines and thus buy bulk tickets at a reduced rate. Then they sell these tickets to the customer at regular rates at lower prices. They are also accessible to coupons and codes that offer them tickets at lower rates.
Does Airfare get cheaper closer to the departure date?
In general, the closer you get to your travel date, the more expensive the tickets become. In some cases, it also depends on the time of the year, destination, and airline. Some exceptions may include last-minute flight bookings where the prices may drop. It is advisable to book your tickets early to get the best deals.
How much do travel agents charge to book flight tickets?
The cost charged by the travel agents varies for every flight booking. It depends on the itinerary and special requests made by the clients. Mostly, travel agents do not charge any extra fee when booking a flight, as they receive their commissions from travel suppliers. Some travel agencies might charge an extra fee if the itinerary is complex and if any special requests have been made.
It is advisable to ask the travel agent upfront for any additional fee before you book your flight to get the estimated cost.
Can travel agents get you cheaper flights?
If you are planning to travel international trip, especially to a place where you have never visited, a travel agent will be the best resource to help you plan your trip. They will help you to manage your complete booking and you will be safe from juggling between flights, hotels, hiring cabs, and other needs.
Also, if you are planning to travel in a group it would be beneficial to book your tickets through a travel agent. They will help you to get cheaper flights than online as they have access to bulk flight bookings and discounts. Airlines always offer great deals to travel agents, this helps the airlines to increase their customer base. Also, travel agents have internal contacts with hiring cabs, hotels, and resorts, which helps them to bargain to get the best deals that are not possible to find online. Travel agents will help to best the best deals for your destination, travel duration, and budget.
What are the benefits to book your flights through travel agents?
Travelers often doubt if they should book their flights through travel agents or directly through the airlines. Today, it is much easier to book your tickets online without using the services of a travel agent. But, how is it possible for travel agents to book flights at a cheap rate compared to the airline rates? Keep reading to check the benefits of booking your flight through a travel agent.
Travel agents are accessible to great deals: Do travel agents get cheaper flights only in India or elsewhere? This is the first query every traveler will have. Booking flights through travel agents is cost-effective as they have access to various money-saving deals.
Saves Time and is cost-effective: Booking flights using the resources of a travel agent helps you to get discounts, and use coupons and codes which are inaccessible when booking a flight online. Booking flight tickets with the help of travel helps to save you valuable time, else you will have to spend hours searching through the internet for the best price, best flight, best hotel, best resort or many other things.
No hidden fees are attached: Travel agencies do not charge fees, as they make money from their suppliers. Many travel agents are upfront for any fees charged.
Insurance Offered: Almost every travel agent offers insurance along with the ticket. This also depends on the destination, health, and your trip. This includes medical emergencies or trip cancellations.
Travel agents are always available: Yes, travel agents are available at your service 24/7. This is the biggest advantage of booking a flight through a travel agent.
Is it cheaper to book flights through travel agents?
Yes, it is cheaper to book flights through travel agents as they get excessive discounts that are not available to the general public by the airlines as travel agents give them bulk bookings. Travel agents develop good relationships with the airlines to negotiate discounted rates and also have access to the secret prices of the airlines.
Travel agents also get discounts from hotels, resorts, car rental agencies, and cruise lines to get the best prices. Even if there is an unexpected flight delay or any cancellation, travel agents are the best resources to assist hep make the necessary changes to the itinerary. This avoids any type of hassle of dealing alone with the airlines.
Final Thoughts
Travel agents are the best resource to plan your trip and book your flight tickets when traveling. Also, their expertise provides the traveler with valuable advice to plan the trip easily. Travel agents are the best source to get the cheapest flights.
So, do not take any headaches and save time by booking your flight tickets from a professional travel agent. The travel agent's knowledge, assistance, travel tips and experience will be the best asset for your travel.