Nothing can be more soothing and peaceful than exploring nature and experiencing it from the closest. Isn't it? Well, if you agree with us, you must visit Ooty, which is inarguably the most beautiful natural place in Tamilnadu, India. Manifesting the supreme glory of nature, Ooty is a famous place to visit in India.
From fascinating waterfalls to appealing grasslands, you will get to capture the vista of nature at its best here. In addition, it also offers you many adventurous activities to do. So, if you are already convinced and planning to visit Ooty anytime soon, let us tell you about famous Ooty tourism spots. Not just that but we will cover all the details that you need to know before visiting Ooty. So, get into the details.
Best Places to Visit in Ooty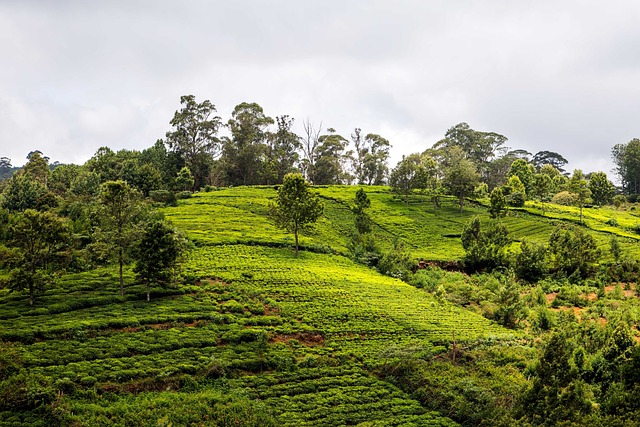 Mukurthi National Park is the crowning jewel of Ooty. When you are there, don't forget to explore this national park and spend some chilling moments here. Spreading in a fast area of 78.5 KM, Mukurthi National Park is known for its rich flora and fauna. You can spot several endangered species, verdant mountain peaks, and beautiful lakes here.
Mukurthi Peak, silent valley, and Upper Bhavani Lake are the major catchment of eyes in Mukurthi National Park. If you are looking for the Best Places to visit in Ooty in 1 day with family, it has to be on your bucket list.
Tell us, have you ever traveled on a train to a mountain peak? No? Then, you must get this experience in Nilgiri mountain railway which is a man-made wonder in the lap of nature's splendor. The train has wooden coaches and it is colored with beautiful colors. Take a never-forgetting journey through the curvy slopes of the hill with this train.
It passes through rivers, verdant hills, and beautiful tunnels. You are definitely going to have one of the best train journey experiences on the Nilgiri mountain railway. If you are still not convinced, let us tell you it is a UNESCO World site. We guess, now you can figure out the glory and significance of this beautiful place.
When it comes to famous Ooty tourism spots, the tribal museum of Ooty will definitely secure a place on the list because it showcases the rich culture, history, and heritage of regional tribal people. Imbibe every bit of this museum, the information offered here and get closer to the rich culture of Ooty. Not just the culture and information but you will be spellbound by the architecture of the museum as well.
Here, you can indulge in a quick photography session and learn interesting artifacts. Surrounded by the plush beauty of nature from all around, the tribal museum is one of the best places to visit in Ooty.
Government botanical gardens
People, who are nature lovers, will definitely love to explore government botanical gardens, which are loaded with the glory of nature, plants, and flowers. This botanical garden was laid out in 1848 during the British era. Don't assume it is just another botanical garden. Spreading over a vast area of 22 hectares, it is home to several indigenous herbs, spices, plants, and trees.
You would be surprised to know that this botanical garden has a 20-million-old tree named fossil trunk tree. So, make sure to visit this botanical garden when you are in Ooty and snap a few awesome pictures. You would need to buy tickets in order to visit this garden.
If you're running short on time and looking for unique Places to visit in Ooty in 2 days, you must visit Ooty Lake, which narrates the serenity of this beautiful place in the best way. Spreading over a huge area of 65 acres, this artificial lake is again a construction from the British era.
Other than its sparkling water and scenic location what makes it so panoramic are lush mountains and the mist lingering all around it. You can go for some incredibly enjoyable water sports activities on this lake and take your fun experience to a whole new level.
Another lake, which deserves your attention in Ooty is 'Pykara Lake'. It is one of the best places to visit in Ooty within 100kms. Located just 20 km within Ooty, Pykara Lake is known for its mystic charm and charisma. With the fact that even Tollywood films have been shot here, you can assume the level of beauty and the popularity of this lake.
Once you are done capturing the mind-blowing vista of nature in Pykara Lake, go for a soothing boat ride and give your soul a totally refreshing experience. The crystal blue water of the lake is sure to mesmerize you.
If you are on a hunt for some good picnic spots in Ooty, Sagar Dam must be on your list. Being popular as the most loved picnic spot, it is another place in Ooty that narrates the glory of nature most beautifully. The water of the dam and the trees of the surroundings make this spot a worth visiting place in Ooty.
This dam is home to different species of marine life. Given this fact, you can get to capture colorful water creatures in this dam. Apart from that, you can also spend hours of soothing time capturing the beauty of nature in this dam.
The list of top Places to visit on Ooty can never be completed without a mention of Doddabetta Peak, which sparkles gloriously in the crown of Ooty. Located just 10 km away from Ooty, Doddabetta Peak is the highest peak of Nilgiris. The view you will get to capture from the high above this peak is just breathtaking.
The best thing is that trekking is not at all difficult for Doddabetta Peak. Even if you are not a good trekker, you will be able to reach the top point without any hassle. From the high above, you can capture the bird's eye view of the entire Ooty. You would be surprised to know that there is a small market there from where you can buy snacks, food, and small accessories.
Whether you want to seek some spirituality or wonder at the magnificent architecture in Ooty, Mariamman Temple is the place to visit. Dedicated to the regional goddess of rain, Mariamma, this Temple manifests the unique architectural style that you can see in the temples of South India. The stunning pyramidal tower is the soul of this temple. It is studded all through colorful deities.
Top things to do in Ooty
We have already told you that Ooty is famous for its natural beauty, so you can assume what would be the must-do activities in this beautiful place. However, here let us tell you Ooty famous things to do on your trip.
Enjoy the Nilgiri mountain train.
Pay a visit to the government botanical garden and revel in water sports activities.
Capture the view of nature from the height of 1550 meters above sea level from Dolphin's nose.
Make sure to visit the highest peak of Nilgiri that is Doddabetta.
Attend the summer festival of Ooty if you are visiting in May.
Learn some interesting things in the tea museum.
Visiting Stephen's Church, which is 200 years old, is yet another important activity to do in Ooty.
Visit upper Bhavani Lake to capture blue crystal clear water.
Relish the mind-blowing fun of camping in Avalanche Lake.
Shop till you drop in the local markets of Ooty.
Don't complete the Ooty trip without visiting Emerald Lake, which is perched between the blue hills of Nilgiri.
If you want to visit a famous spiritual place in Ooty, don't miss Mariamman Temple, which is also an architectural marvel.
If you are an adventurous beast, Glenmorgan Trek is a delight for you in Ooty.
Cycling and boat riding are not-to-be-missed activities in Ooty.
Best time to visit Ooty
You can visit Ooty throughout the year anytime because the weather is never unpleasant. However, if you want to enjoy your trip at the best keeping all the inconvenience caused by the weather at bay, choose the months of March and April when it is neither too hot nor too cold in Ooty. During these months, the weather is just pleasant. Alternatively, you can also pick the months of October and November when the weather remains optimal too.
Takeaways
This Ooty travel guide is a kind of Ooty 4 days itinerary. We hope now you have got an idea about what to do in Ooty and which are the must-visit places. So, pack your bags and head out to explore this one of the best places to visit in India.