Till now, I have traveled more than 10 countries and I have thoroughly enjoyed the experience of solo traveling. It has a lot of positives and negatives but you always need to look after the bright side. There are several challenges that I faced during my solo travel and each of them has taught me a very precious lesson.
Though traveling excites everyone, it turns into a hectic task if you didn't plan properly. There are certain things that you need to consider before embarking on your journey. Here I have listed some of the useful tips for solo travel that will help you to make your journey smooth: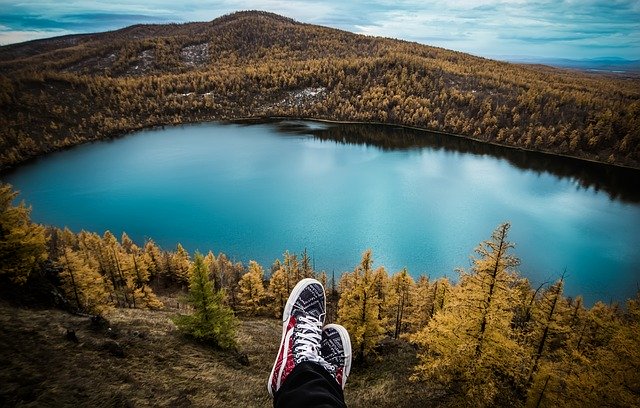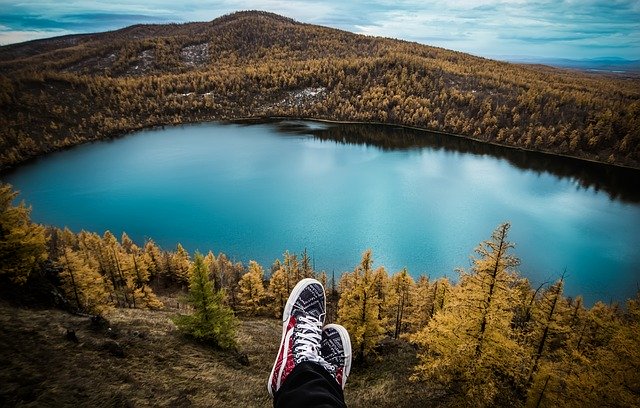 One of the most important solo travelers tips is to decide your mode of transportation and book your tickets well in advance if possible. Prior booking of tickets saves your money by considerable amounts. Also, avoid booking direct flights. Instead, try booking a connecting flight from the same airlines or book two completely different flights or use two different modes of transportation which could help you reach your destination. All it demands is just a little research but this is the best way to cut down on your expenses.  There are apps available which could be of great help in bookings.
To cut down on your accommodation expenses, either try couch surfing or stay at hostels is one of the budget tips for solo travel. Staying at hotels does cost you a great deal of money especially while traveling alone. Hostels provide pretty good facilities for solo travelers and much cheaper rates. The cherry on the cake, you also get to meet other travelers and discuss about their journey and experiences of traveling, as hostels are greatly preferred by people traveling solo.
For transportation within a particular area, use public transport or try hitch-hiking. There are also many advantages of this. Using public transport does make you feel like a local to a great extent. I would like to add that be very cautious while hitchhiking. Be confident of the people you would be traveling with.
And my last tip in this solo travel guide would be, to bargain. From buying souvenirs to checking-in in the hotels, bargain every possible time. You could pay 40% less prices for accommodation if you try to check in during the day time. The accommodation facilities do hike their prices during late evenings and nights.
Unique Tricks and Tips for Solo Travel:
Throughout my years of traveling, I have experienced a lot of things and each escapade has taught me something new. I would like to share some of the learnings that I have acquired throughout these years to help you have an easy trip.
Do your research: While traveling to an unknown place, and especially when alone, make sure you do your background study completely. You should do your research about your options to stay, the weather at that area, the best time to visit a particular place, have some knowledge about the culture and people of that area, and the most crucial thing, know the emergency contacts of that place. You never really know when you would need them.
Pack light: Many travelers have a tendency to take a lot of unnecessary things with them. Please do not make this mistake. Pack light and pack smart. There could be times when you won't get accommodations or when you are unable to find any modes of transportation and will have to walk. During these times walking with a lot of baggage becomes a Hercules task.
Download maps: Always keep offline maps in your phone. This will help you access the maps even when there is no internet connection and it minimizes the chances of getting lost
Monetary aspects: Try using plastic cards instead of cash where ever possible. Just keep the minimum amount of cash required with you and you can always withdraw if you need more. Some banks also issue travel cards besides the debit and credit cards. Try using these cards for travel as they are profitable. Also, do not keep all your cash at the same place. Keep it separately so that even if a misfortunate incident occurs, you have your backup.
Here are few crucial tips to travel alone with confidence:
I got the inspiration for travelling solo when I was reading blogs of different travellers. I am sure some of you reading this are inclined towards travelling solo but are either afraid or not sure from where to start. So, let me help you gain confidence and ignite that spark by sharing some simple travel alone tips. If you wish to start travelling solo, do follow these highly recommended tips to travel alone without fear:
Start with one-day trips: I am sure many of you do not have the experience of travelling solo and hence I urge you to start with small steps. Start by taking one-day trips, then move on to having weekend excursions and once you get a hang on travelling solo then you could plan for longer trips.
Public transport: Start using public transport even in your own area. You get accustomed to that mode of travelling and it is then not new when you travel far and wide.
Start with your country: Most of the people have the urge to travel abroad and they clearly miss out on the gems that their country is home to. So, start travelling in your place first.
Famous Spots: Do not be in a hurry to discover obscure places. Start with visiting the famous spots as the famous tourist destinations are generally safer and any problem occurring at those places can be solved immediately.
Visa on arrival: Start with the countries which provide visa on arrival because getting a visa in itself is a very difficult task.
DO'S AND DON'TS WHILE TRAVELLNG SOLO:
Always share your location and whereabouts with at least one person. 
Carry some sort of self-defense like either a pepper spray or a small stick.
Have all the emergency numbers handy
Scan all your important documents like passport and tickets and save them on your google drive so that even if you misplace them, you have one extra copy.
Always carry your hotel's visiting card while roaming places. At certain places, you will be unable to pronounce the hotel names correctly and hence showing a visiting card to locals will help you locate your hotel.
Do not carry high-end gadgets. Carrying expensive gadgets makes you more noticeable and you become more prone to burglary.
Choose your friends wisely. You tend to meet a number of people while solo traveling but be extremely cautious with whom you advance your friendship because not everyone has good intentions.
Make sure you have healthy body conditions. Do not travel when sick because if things go out of hand you would be alone.
Dress like the locals. You should be inconspicuous and confident in order to stay safe. So, just look like you are one among them.
I hope this solo travel guide was informative as I have tried to share my experiences and have tried to give you a brief outline of all tips to travel alone. If you aspire to travel solo, please do not hesitate and give this a shot. I assure you that you won't be heartbroken. Just stay cautious because solo travelers need to be extra vigilant. Carry that confidence gracefully and you are good to go.
Do not forget to check out our other travel blogs to read many such useful travel tips .
About Author: SALONI DONGRE