I know, it's been a long time since you have not traveled, I can tell you exactly how you are feeling, totally frustrated right?? I mean, come on for how long we are just going to watch travel videos and read travel blogs, there has to be some real treat for our eyes, isn't it?
But one thing I would like to share, this lockdown phase made me more patient and everyone will agree with the fact that we should value the things which we have at the moment and take care of them so that they can be with us for a long time, so let's give some time to heal the things which badly impacted and wait a little bit longer. And the good news is things are getting back to normal, slowly but eventually the travel world will also restart soon, so let's be ready with our planning!!!!
So let's start with one of the beautiful countries in the world, in my experience Asian countries are the best and safest. Especially for those who will be traveling for the first time or wish to take their solo trip as I did in the last year. I feel everyone should take this experience at least once in their lifetime, trust me it's a great feeling!!!!! I wanted to travel somewhere I can connect and Kuala Lumpur places to visit were always on my mind.
The reason behind choosing Kuala Lumpur tourism places is those beautiful Petronas Tower which I wanted to visit since my childhood. Exploring this place in Kuala Lumpur was on top of my list but later I realized this city has so much to explore, everything is so interesting and beautiful, I never thought my trip would be amazing, so here I would like to share some of the best places to visit in Kula Lumpur city which you can add it to your bucket list: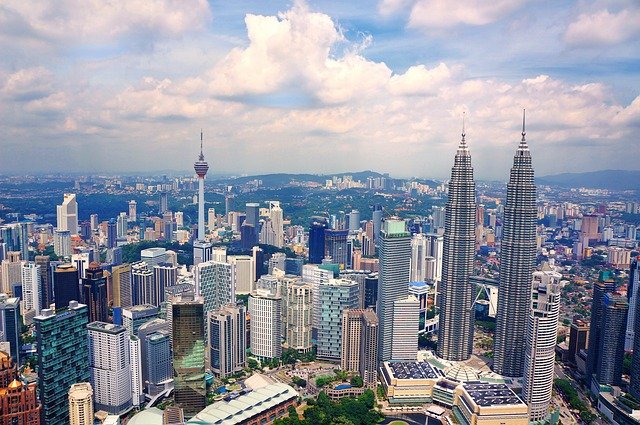 1) Petronas Tower:
Malaysia is recognized by these two towers; they are the most iconic building in Malaysia. This beauty is a total 88th floor tall and it has an observation deck on the 86th floor where you get a glance of the whole city, you will get the best view of this well-built city.
If possible, visit this place in the evening when they lighten up this complete tower, and trust me the view is just magical!!!!! No wonder it is one of the top tourist attractions in Kuala Lumpur that you must add to your itinerary.
2) Genting Highland Malaysia:
Malaysia's climate has always been hot but if you want to feel the cold breeze out of the city area, Genting Highland is the place for you, take a small one-day gateway to this beautiful place, it's like a little resort town on top of a super high mountain and the only way to get to the top is by well maintain Cable car which is covered by the glass so you can take a glance of the whole city, it's so beautiful and what's even better is the weather, it's so much cooler than anywhere in South East Asia. This is one of the top places to visit in Kuala Lumpur which is famous for an Amusement park where you get to do so many activities including Casino, shopping & food, that's the best part!!!!!
3) Chin Swee Caves Temple:
This place is on the way to Genting Highland when you buy a ticket for a cable car, the same ticket will give you access to take a halt at this place. You can take a halt while going up or coming down, that's up to you 🙂
This is a Buddhist temple which also called a Terrace temple because of its unique architecture originally a cave temple that extends far beyond the alter chamber rooted in a traditional Chinese temple, this is one of the most visited Kuala Lumpur tourist places and religious sites in Southeast Asia and the view from this place is just amazing!!
4) Batu Caves:
This is one of the most powerful and vibrantly colourful Hindu temples which is located in Kuala Lumpur, it takes hardly 30 minutes' drive to reach this place from the city centre. This is a complete treat for your eyes, it's so charming and colourful, you need to climb almost 272 steps to reach the main temple but its worth. This place is not only famous amongst Hindu but also foreign tourists, they appreciate Hindu culture very much. This place is the most photogenic in Malaysia, so all the travellers out there be ready with your camera's 🙂
5) Chinatown:
When shopping and food are in your mind, here are the top places to visit at Kuala Lumpur.
A city like Kuala Lumpur also has a Chinatown, this area is very live and colorful, mostly known for its local market where you get a variety of clothes, shoe & Souvenir for your loved once and the best part is you can bargain here, so girls just go for it. While shopping you can also try some local delicacies, you will get the real test of this country!!!!
6) KL Tower:
The iconic communication tower you see from almost everywhere where you going to walk around. At the top of the tower, there is an observation deck at 276m above ground, also there are restaurants 360 which is a revolving restaurant so you can enjoy your food with the view!!!!! All these reasons make it one of the top tourist spots in Kuala Lumpur that you must add to your itinerary.
7) Bukit Bintang:
It is one of the liveliest tourist attractions at Kuala Lumpur full of live music, entertainment, a huge variety of food, big fashion brand shops, and many more. After spending a day sightseeing, you can just relax and enjoy your evening in this place and give a treat to yourself.
8) Jalan Alor:
Trying local food is the best part of travel and if you are a real foodie and want to taste the food of Malaysia this is the place for you. It opens every night, here you will get different types of food, right from traditional Mele food like Nesi Lemak, Laksa to Thai food, Indonesian food, and many more variety. Just be there with an empty stomach because I am sure you going to have it a lot!!!!! 
9) Malacca:
Malacca is the historical state of Malaysia which is hardly a 2-hour drive from Kuala Lumpur, rich with heritage buildings, ancient landmarks, and colonial structures. It was here that colonial forces first made contact with Malaysia, which eventually shaped the country into its current economic and political system.
Today, in Malacca, you can still see the imprints of British, Dutch, and Portuguese forces left behind in forts, museums, churches, and towers. If you want to spend some quality time in this city, I would say visit Malacca for the cultural experience of a lifetime.
10) Heli Lounge Bar:
Now, if you are done with all your sightseeing and just want to relax and have a beer before a day your departure flight so guys do visit this place and thank me later!! Just as the name suggests, Heli Lounge Bar is a big helipad made into a Kuala Lumpur rooftop bar. Cool Fact: daytime it is still used as a real helipad.
Up here you have a magical 360-degree view of the entire city and as far as the eye can see. Nothing for people with a fear of heights, as there are no rail or walls, just you and all of the city at your feet. Helipad might not be the top rooftop in Kuala Lumpur in terms of decoration and drinks, but it is truly a unique experience and with the amazing views on display it is well worth a visit.
What's Next?
So guys, hope I have helped you enough to make up your mind to visit this magical city once in your lifetime, I am sure you will be truly amazed as I was, so just go for it and capture the world !!!!! If you are planning to visit some more travel destinations next to Kuala Lumpur then don't forget to check our Malaysia travel guide.
About Author: Snehal Khairnar