2020 has landed a significant blow in the faces of the hospitality and tourism sectors. While several countries called for closed borders and lockdown, others chose to adhere to extended periods of movement restrictions. Either way, this particular sector has experienced a considerable decline. However, the updated travel guidelines define the new normalcy of social distancing and regulations that travelers need to consider while exploring some of the best places to go post-pandemic.
With new restrictions, airline companies are operating on fewer aircraft worldwide, and various countries restrict mass-tourism. This has contributed to controlled virus transmission and has also allowed us to accept the new normal. But, for people on wanderlust who are not accustomed to living amid four walls, there are several countries and cities they can visit in 2021. So, let's do a quick rundown on some of the fun places you must visit post-pandemic in 2021: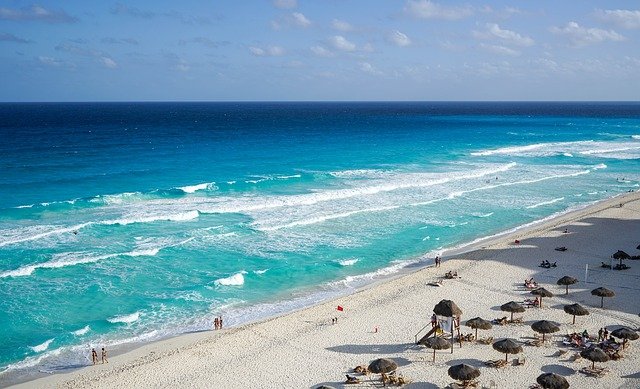 1. Mexico
Tex-Mex lovers were left saddened when the Mexican government called out for a nationwide lockdown amid the deadly spread of coronavirus. But, Mexico is welcoming back all the Tex-Mex travelers with new social distancing regulations. Even though the norms have lightened up, you don't have to be careless while traveling.
If you are thinking of booking your tickets, go for Cancun since it has become a new traveler-favorite. This go-to destination is going through a reboot of restaurants, hotels, and entertainment for the guests' safety. While in Mexico, check out 'White City' Merida for silverworks which is one of the top places You Must Visit Post-Pandemic.
Places like Los Cabos, known as the world's fishing capital, where you can shop for t-shirts to tequila, Chihuahua-Pacific Railway, biodiversity-centric Copper Canyon, sidewalk cafes, and underground tunnels in Guanajuato, cobblestone lanes, and Puerto Vallarta vacation sites are some of the ones to watch out for. In case you want to set out for a 'Buena Onda' road-tripping, make sure that your vehicle is equipped with all the necessary roof rack accessories.
2. Kenya
Kenya has always been a peaceful country covered with diverse landscapes and demographics. Several travelers refer to its landscapes as wide open, which, in turn, makes it more appealing even during such a phase of social distancing. The African country opened its borders in August to welcome tourists and has maintained fewer transmissions than tourism giants in the world. There are numerous COVID checkpoints throughout the country, well equipped with testing equipment and temperature-taking practices. While in Kenya, you can book a worthwhile stay in properties like Giraffe Manor, Nairobi, and typically impossible-to-get sites in the bush, such as Segera, Sasaab, and Angama Mara.
Rigorous travelers can recall Anna Trzebinski's safari lodge – Lemarti's Camp, which shut down some years ago. However, Trzebinski is now back but with a new retreat known as Eden in Nairobi. The place combines Samburu and Maasai traditions and elements with her late husband's art and atelier, coupled with a unique style.
3. Denmark
Since late June, Denmark's borders have welcomed several tourists without the minimum stay restrictions. While we're in December, travelers do not have to isolate themselves before setting out to travel through the country. Diplomats and corporate officials can go through the Danish Police website to check the regulations on exits and entries.
Need reasons to visit Denmark post-pandemic? Check out Floating Islands, built by Studio Fokstrot and Marshall Blecher, for some of the best modern architecture. Moreover, Copenhagen's bike-friendly atmosphere has modernist lamps, and there are plenty of serene waterways along the way. Do you realize how it is like to click yourself around Denmark's National Museum, the residence of the Royal Family, The National Gallery of Denmark, Pleasure Gardens, and Tivoli Amusement Park?
4. Vietnam
While South Asian giants like Thailand, Malaysia, Indonesia, and Singapore have already made a significant mark on the travel and tourism sector, the recent rise of Vietnam has been not less than one to look out for. Setting a pocket space for any budget traveler won't be a problem as the traveling and lodging costs in Vietnam are as low as $35 a day. Check out the bustling golden sand beaches and Buddhist pagodas. The cultural Ghost Festival is quite famous as it memorializes those who are no more.
You can also plan a day or two in Phan Thiet for its white sandy coasts and a day stay around the Han River Bridge. Vietnam is one of the most affordable and best places to travel after COVID 19.
5. New Zealand
New Zealand was one of the first countries to deal with the virus successfully. In current times, people are traveling to this beautiful country for its pristine locations with a purpose. A purpose of being a part of sustainable travel and practicing to be socially distant. The Coromandel, Hobbiton, Tongariro National Park, Wellington, Mount Aspiring National Park, and Queenstown are some of the best places you can visit.
Did you know that you can experience all the four seasons in the space of a single day in New Zealand?
Final Thoughts
Traveling post-COVID has imposed robust challenges and changed the collective scenario. While we used to travel like a nomad earlier, 2020 has made us realize the importance of setting out on a journey and being a responsible traveler. Now you know the entire list of places You Must Visit Post-Pandemic go ahead and plan your journey judiciously.