The incredible country of Australia features several tourist attractions that offer amazing exposure to tourists of all ages. Whether you want to try extreme thrill in the mountains of Australia or you want to simply relax at the beach, there is something or other for everyone. If you are planning a memorable tour to Australia in coming time then here are some of the top things to do in Australia during your visit: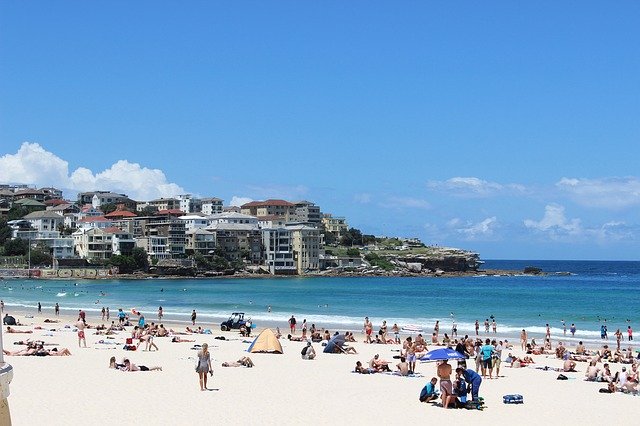 Outdoor Activities at The Blue Mountains:
The Blue Mountains is situated in New South Wales that offers tourists a perfect getaway to plan a weekend holiday. Here you can spot breathtaking landscapes surrounded by charming towns. If you are a photography lover then you will get a lot of exposure to capture some unique pictures here. Some of the thrilling activities to do here include cycling, hiking, diving and horse riding.
Going Extreme at Great Barrier Reef:
If you are an adventure lover then the Great Barrier Reef is one of the must-visit places for you. This extraordinary reef is made of more than 3000 reef systems and tropical islands that boast incredible marine life. Some of the key activities you can consider doing here include relaxing at beach sites, helicopter flips, sailing and boating. No matter what your interest is, this place will definitely make your visit totally worth it.
Rejuvenate yourself at Bondi Beach:
Australia brags about the plethora of natural sightseeing locations and Bondi beach is leading in the list. It is one of the ideal places to visit in Australia away from the buzzing life of the city. The waters of Bondi beach are ideal for surfing. Even if you are a beginner, you won't mind spending some time learning the basics of surfing here. The beach is surrounded by several restaurants where you can try some local cuisine that are hard to find anywhere.
A Memorable Visit to Darling Harbour:
If you are searching for a most versatile tourist attraction in Australia then Darling Harbour is the only name that comes to mind. From museums to Aquariums and restaurants to theatres, this place is packed with several incredible travel destinations of Australia. If you are a shopaholic then you will get lots of opportunities to satiate your shopping cravings at the shopping streets of Australia.
The King Park for Family Vacation:
If you are looking for a most family-friendly vacation destination in Australia then King Park is an ideal option. It is a tourist attraction where you can take your kids and spend some quality time on the weekend. The park features everything from the picnic area to playground and theatres to the outdoor garden to keep tourists occupied throughout a day.
Australia tourism is famous in the entire world and it is one of the dream vacation destinations for tourists. The list of top things to do in Australia mentioned above are worth adding in your upcoming itinerary. If you are looking forward to visit some other nearby countries such as New Zealand then don't forget to check our other travel points.