Adventure sports are at the top of every tourist's demand. No matter what the age or time of the year, some activity that can challenge or make the excitement alive is a secret demand. Fortunately, the best places to visit in India covers full of such thrilling destinations. Exciting sports that work as a treat for the tourists are mentioned in our below list of top 10 adventurous destinations in India: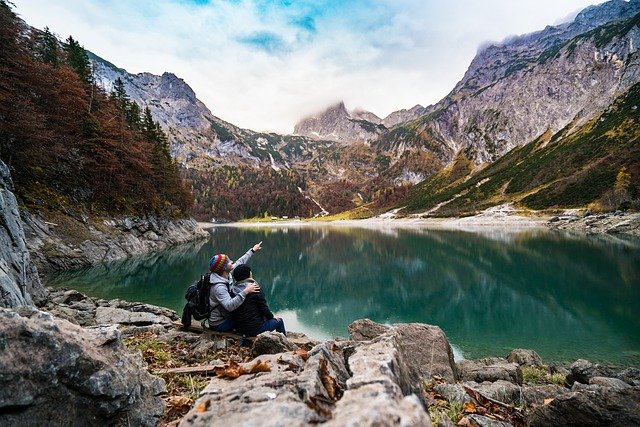 Northern India
Best time to visit: December to April
Famous for: Trekking and camping
If you are looking for some of the top adventure destinations in India then this should be your first choice. Easy to trek and hard to believe Kedarkantha Trek is the most famous trek of Uttarakhand, India.
Trek during the winters and see the white mountains with your own eyes. Trek through the dense forest full of various beautiful flora and fauna.
A natural gem-like waterfall, meadows, oak trees, lakes, and rivers are picturesque elements of this trek. Spend 6 days to explore this majestic trek and experience camping under the twinkling stars.
Best time to visit: June to September
Famous for: Bungee jumping, river rafting, rappelling, kayaking, etc
A complete package of whatever adventure sports one seeks. Either a water sport or sports like trekking and mountain biking, everything can be done in Rishikesh.
Plan for a week or more and enjoy the diverse options of Adventure activities to do here.
Try river rafting with friends in the Ganga or try flying fox alone, this place in Uttarakhand will not run out of things to offer. No wonder it is one of the best places to visit in India to enjoy the ultimate thrill.
Best time to visit: April to June
Famous for: Paragliding, golf, adventure camps, and trekking
An adventurous destination of Jammu and Kashmir, Sansar is one of the top tourist attractions of India recognized for its beauty and challenging activities.
Surrounded by huge rocks, meadows Sansar is divided into two villages. The hospitable villages of Sansar are very suitable for the trekkers to rest and stay a few days.
The beauty of Jammu and Kashmir can totally be adored with this one place alone. Many adventure sports are the specialty of this place.
Rock climbing and trekking are among the famous sports opted for by the daredevils.
Western India
Best time to visit: November to February
Famous for: Water sports and trekking
Famous for many things, Goa is also an adventure hub. Known for its amazing beaches and lifestyle, many opportunities from deep-sea diving to flyboarding are easily available with instructors here.
Go for boating or just kayaking, there are endless adventure sports to do in Goa. Along with all these, one can also go trekking, rent a jeep or bike and wander the wild according to your consent. If you are looking for thrilling places to visit in India with total fun then come to Goa.
Best time to visit: October to January
Famous for: Trekking and hiking
Among many attractive sites of Western Ghats, Mathern is a small hill station just 100km from Mumbai.
Mathern has a total of 36 viewpoints, at an elevation of 2600 feet above sea level this place has a majestic view of Sahyadri ranges as a cherry on top.
The known points to visit in Mathern include Louisa point, monkey point, one tree hill point, Porcupine Point, and Panorama Point.
Charlotte lake is another famous point to enjoy the fresh air and view of clean lake water.
Hiking at the top of these views and adore the natural beauty of this small hill station.
Best time to visit: October to March
Famous for: Scuba diving, boating, beaches, and trekking
Known for the beaches and the Kodachadri hills, this region in Karnataka is among the top adventure destinations in India.
Beaches of Maravanthe is known for some beautiful sunsets and white sand.
Kodachadri hills are located in the Western ghats surrounded by the Mookambika wildlife sanctuary. So, the trail is very lush green and at the beginning of the South Kanara forest.
Among the multiple scenic beaches of Maravanthe, some are very much accessible for underwater sports fans. Try scuba diving and boating for an extraordinary experience.
Southern India
Best time to visit: September to February
Famous for: Trekking, Elephant safari, and boating
Situated inside the Ranni reserve forest, Gavi is an escape from life. A thick layer of natural landscapes, invite many adventurous activities.
Plan a trek in the dense forest of Gavi and experience the unique elephant safari in the wild. Surrounded by green hills and valleys this place is a small glimpse of heaven.
Also, embrace the music of nature while boating in the calm river. No wonder it is one of the top 10 adventurous destinations in India.
In Kerala, the greenery and the serene beauty is the catch for many tourists thereby making it one of the best places to see in India.
Best time to visit: October to February
Famous for: Trekking, kayaking, and wildlife safari
Populated by many wildlife photographers, this place located on the Karnataka-goa border. Rich in flora and fauna, Dandeli is an adventure destination for nature lovers.
Either opt for trekking in the wild or a jeep safari for an experience unforgettable. River rafting is another reason for calling Dandeli the adventure capital.
For family vacations or sweet honeymoon trips, Dandeli is a must-visit tourist attractions in India for unique experiences.
East India
Seven lakes Arunachal trek
Best time to visit: November to March
Famous for: River rafting, trekking, and camping
The eastern Himalayas are incredibly beautiful. The Mishimi hills are an adventure destination with mesmerizing trails.
Surrounded by nature, this trek takes the trekkers through the deep natural paths. Starting from steep slopes, glaciers, wildflowers, and many factors are the hidden gem of this trek.
Famous among youngsters, this trek is suitable for moderate to advance level trekkers which is one of the most exciting things to do and adventurous destinations to visit in India.
Best time to visit: April and May
Famous for: Trekking
Traveling to the East must take on the trek which can present the canvas of the majestic Kanchenjunga peak.
Trek through the dense forest filled with multiple florae and reach the view of the third highest peak in the world.
A long trek of 10 days starts from the base village of Yuksom in Sikkim and gives unforgettable memories.
Not an easy trek for sure, but many awe-spiring views are for sure there for the tourists. www.google.com/url?q=https://travelworldfun.com/
What's next?
After going through all above mentioned top 10 adventurous destinations in India you will come to know what India has got to offer you. In case, you are planning to explore some other top tourist attractions in India then go through our other Indian travel blogs to plan your itinerary with total comfort.