A beautiful island lying on the southern Caribbean and part of the Netherlands is called the Bonaire.  There are many reasons to visit Bonaire like the stunning views of the pristine and serene landscapes, unspoiled beaches with crystal blue water, the unique salt flats, along with the varied wildlife.
Moreover, the people here are famous for their welcoming nature and hospitality. Also, best for diving, snorkelling and amazing dining options ranging from local snacks, fine dining and cuisines from Asia, Europe and the Caribbean Bonaire is a visitor's paradise. If you are planning to visit Bonaire here are the top all-inclusive resorts to consider:
Best all-inclusive Resorts in Bonaire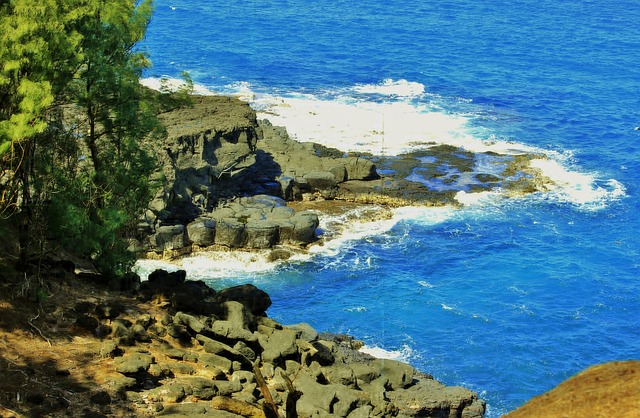 Van der Valk Plaza Beach & Dive Resort
Just a minute's drive from the Bonaire Sea this all-inclusive resort offers amazing benefits that combine luxury with convenience. As the name suggests this resort offers access to the marina as well as a private diving school. This resort offers two types of suites along with four different types of rooms. Every room offers a queen bed facing the ocean. There are 3 onsite restaurants on the property for guests to dine in. Besides, there is live music several days a week so that guests can enjoy listening to music while having dinner. This resort is one of the best resorts in Bonaire for families.
Divi Flamingo Beach Resort & Casino
Among the top all-inclusive dive resorts, this has been certified as the first blue destination business on the island of Bonaire. This resort is home to the dive operation called PADI Five Star. This resort boasts of on-site casino along with three restaurants on the property. Guests have continental or traditional dining options here. The various activities offered by the Divi Flamingo team include yoga, snorkelling and Zumba. A member of the reef renewal project Bonaire this resort works to protect the coral reefs of the Bonaire. Besides, the rooms offered here are deluxe, standard or studio air-conditioned rooms with attached dining areas, kitchenettes, balconies or patios. This is one of the top resorts in Bonaire all-inclusive.
The Bonairian
First, built as a private mansion in 1977 this mansion has evolved into a penthouse and eight suites over time. An exclusive feature of this property is the entire property can be rented for vacation by groups. This option also grants access to personal chefs and tailored menus according to one's preferences. This resort offers 8 privately accessible rooms that include deluxe and private rooms with oceanfront and ocean views. Guests also get private staff from 7 am to 11 pm all-inclusive, private beach that has breathtaking coral reefs and airport transfers. Moreover, guests can take part in freediving, kiteboarding and underwater photoshoots. This hotel serves weekly menus that include Mexican, sushi, snacks or BBQ night. One of the best vacation resorts in Bonaire all–inclusive the Bonairian is the perfect choice for couples as well as families.
Bellafonte Luxury Oceanfront Hotel
As the name suggests this luxurious island resort has everything for a perfect vacation. There are studio rooms as well as penthouses according to the needs of the guests. The ideal destination to relax with friends or families when you need some break from everyday chaos. The luxurious and plush rooms offer attached full kitchenettes, free Wi-Fi, cable TV with flat screen, along complimentary wine. The onsite restaurant serves delicious Italian, French, Caribbean, Latin American and Mediterranean menus. The rates include couples dining, daily breakfast, snack bar, fine dining, and concierge services. The Belle Fonte spa offers world-class spa services for ultimate rejuvenation. Guests can enjoy scuba diving and snorkeling on the site along with fitness and yoga classes. This is one of the best luxury Bonaire resorts all-inclusive.
Sorobon Beach Resort
Located on an isolated beach overlooking the blue Caribbean Sea this resort redefines luxury in its way. This luxurious island oasis is the perfect destination for couples looking for some peace and tranquillity. This resort is spread across 32 acres with 66 rooms that include villas, standard rooms, and bungalows with a touch of Caribbean style. Some rooms have attached patios and balconies to enjoy the beautiful view. The rooms have free Wi-Fi, adjoining rooms, a walk-in shower, tea and coffee maker along with in-room safe. There are two restaurants and a bar on the property. The restaurant offers international cuisine while the beachfront restaurant is best for pizza or Mexican cuisine. The rates include spa services, windsurfing, boat tours, beach yoga, windsurfing scuba diving and snorkelling on the site. Sorobon Beach Resort is one of the best romantic resorts in Bonaire for couples.
Marriot Courtyard Bonaire Dive Resort
The famous Marriot property offers world-class services to its guests. There are several packages offered by the Marriot Courtyard Bonaire. For example, the Discover Bonaire Package, and the Romance Package. The Discover Bonaire package offers an island view suite, everyday breakfast for two adults and a 10% discount on all beverages and food at the restaurant in the courtyard. The romance package is best for newlyweds or couples wanting to celebrate love. This package provides breakfasts for two adults on the entire stay and welcomes guests with a fruit basket and chocolate on arrival along with a bottle of luxurious and sparkling wine. The rooms and suites offered here offer views of either the island or the pool. Other amenities on-site include free Wi-Fi, an outdoor pool, a hot tub, a fitness centre, a meeting space, and a service request. Marriot Courtyard is one of the best Marriot resorts in Bonaire all inclusive.
Delfin beach resort Bonaire
Located on the Dutch side of Bonaire this resort offers a tranquil beach vacation. This resort is best for couples looking for a quiet and relaxing beach vacation. This resort is serene as well as entertaining. Surrounded by lush greenery and a variety of palm trees this resort offers 148 lavish apartments of different sizes. Every room offers stunning views of the trees or beach. Every room comes with fully equipped kitchens and bathrooms. The dining options range from a la carte menu, and buffets along with barbeque dinners on the poolside. This resort offers vintage wine from every corner of the world. The rates include a daily buffet breakfast, snack bar, and poolside bar. Along with massage services and watersports, this resort also offers snorkelling, scuba diving and kayaking. This 5-star resort is one of the best and cheapest all–inclusive resorts in Bonaire.
Windhoek Bonaire
An elegant and colonial-style hotel, this resort is perfect for wildlife and nature lovers. This resort is ideal for guests who prefer privacy while on vacation. This resort offers the perfect African adventure with luxury. The accommodation ranges from different villas for groups, families, couples, as well as business people. Every room comes with premium bedding, free wife, separate sitting and dining area. Besides, this resort also offers self-service laundry and in-room safe. This resort allows you to taste a mouthwatering lunch and dinner by Jonnie, the Dutch MasterChef and his wife in the nearby restaurant called Brass Boer. Besides, those who love to cook can utilize the fully equipped and modern attached kitchen that comes with every room. For adventure lovers, this resort offers bike tours, diving, water sports, windsurfing and horseback riding. This resort is one of the best adults-only resorts in Bonaire all-inclusive.
Captain Don's Habitat
Located in a beautiful setting this resort offers excellent views with world-class amenities. This eco-friendly resort has been meticulously planned to avoid any discharge to the overlooking beach and marine life. This resort offers suites, deluxe rooms, bungalows and villas. The key features include a microwave, small refrigerator, coffee maker, work desk with chair, clock radio with iPod dock, patio or balcony, TVs with flat panel, closet and laptop safes. There is an oceanfront restaurant and bar that offers an international menu and a pizza temple that offers authentic Italian pizzas. This resort has warm water which makes it an excellent diving option. Besides, this resort provides a Zen spa which provides amazing rejuvenation. One of the top resorts in Bonaire inclusive this is a must-visit.
Coral paradise resort
As the name suggests this resort is a paradise for snorkelers and scuba divers from across the world. Located on an isolated beach in Kralendjik coral paradise has a beautiful ambience. This resort has eight deluxe studio rooms. The key features include free Wi-Fi, a coffee and tea maker, an LED TV with cable, premium bedding, an in-room safe, and a walk-in shower. Every room has an attached kitchen with options for grilling outside. The rates include a daily buffet breakfast, and BBQ grill. There are various activities that you can enjoy at this resort. For example, exploring the island with rented bikes, swimming through the reefs, and visiting the flamingo lagoon along with local restaurants and markets. Coral Paradise Resort is one of the best all-inclusive resorts in Bonaire with the beach.
Conclusion:
Hence, these are some of the best resorts in Bonaire all-inclusive. Moreover, Bonaire is a safe and friendly place for tourists. Bonaire is called the diving capital of the world and is a paradise for divers. The best time to visit Bonaire is from May to October with fewer crowds and low hotel rates. The island's peak season is November through April with packed crowds and high rates.