Africa is one of the most beautiful continents in the world that attracts travelers from different parts of the world. Whether you are looking for thrilling water sports activities or you want to spend some quiet time with your loved ones, the best beaches in Africa have everything to satisfy you. Here is an exhaustive list of beautiful African beaches that you must visit at least once in your lifetime: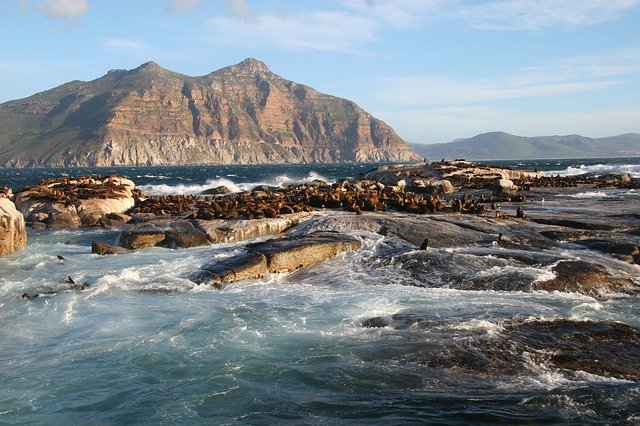 Mauritius Islands
Mauritius Islands has the privilege of having paradisiacal beaches and oases among palm trees in the Indian Ocean. Its romantic beaches, such as Morne Brabant, with white sand, make Mauritius in the perfect vacation spot. You can also find one of the most welcoming islands; Mont Choisy, very popular among the inhabitants of Mauritius. Besides, you have Tro aux Biches, Belle Mare, Tamarin, ideal for surfing and sports activities. No wonder, it is listed amongst one of the best beaches in Africa that you can visit with your dear ones.
ZanzibarIslands, Tanzania
In Tanzania, you can find an idyllic place to escape the world. Here you will enjoy crystal clear turquoise waters and experience the real joy of best African beaches. If you have time, take The Spice Tour, a visit to lush spice plantations (cloves, cinnamon trees, peppers..). If you want to soak in crystal clear waters of dreams, bathe with dolphins in freedom, eat lobster or discover a culture steeped in various civilizations, this is your place.
Nosy be, Madagascar
15 kilometers from the coast, Nosy Be is a volcanic island covered with mountains where the old craters from different lakes. Nicknamed "the island of perfumes" for its ylang-ylang culture, sugar cane, coffee, vanilla, pepper and other species, the island deserves its reputation as a small paradise.
Balanced climate, more humid and calm, the seabed of exceptional richness, dream beaches, enchanting landscapes. Reality corresponds well to the image we see.
The intense rural activity, the authenticity of its small fishing villages, the presence of protected natural areas and almost unexplored islets give the visitor on numerous occasions to feel in a destination long preserved.
The island of Corisco is part of Equatorial Guinea and is located 29 km southwest of the Rio Muni estuary that defines its border with Gabon. This island area is a municipality (which includes the other islands Elobey Grande and Elobey Chico) belonging to the province of Litoral. The name Corisco derives from a Portuguese word meaning lightning. Originally the Benga population settled on the island, but in 1648 Portugal created the «Compañía de Corisco», dedicated to the slave trade, so it built one of the first European buildings on the island, the fort of Punta Joko. The Portuguese merchants maintained good relations with the Bengas, which also had their own slave-owning economic system, with their private servants generally the pamues and nvikos.
Corisco Island has an area of 15 km² and its highest point is 35 meters above sea level. Its crystal clear and endless beaches and the potential of whale watching make this beach one of our top recommendations in the list of beautiful African beaches. It also has the advantage of not being full of tourists yet, so you can enjoy everything for yourself.
Legzira Beach, Morocco
Between Mirleft and Sidi Ifni, you will find this one of the most incredible and beautiful beaches in Africa Morocco. Hit by the wind and culminated by two majestic arches of red stone carved by the natural action of water, one of them practically non-existent today. Legzira is one of the most impressive places. Check out the list of best beaches in Africa and you will find Legzira beach included in it without fail.
Watamu Beach, Kenya
The small resort Watamuis a small town located approximately 105 km north of Mombasa, on the coast of Kenya, is very large. The reason for this is a nature reserve and a great project, which has set itself the task of protecting the beaches, the sea and the living beings inside. In addition, there are beautiful nature and fine sandy beaches, where you can relax completely. Culinary delights include bars and restaurants to complete your journey to perfection. Couples, lovers of culture and especially connoisseurs will find here their Christmas happiness. It is definitely the hidden gem of Kenya. Its emerald tide contrasts with the bright white sandy beaches that make it a quiet destination, from which you can observe dolphins and recommended visit when the tide rises.
Jeffrey's Bay, South Africa
Located on the Sushine Coast or South African Costa del Sol, just after the Garden Route, Jeffrey's Bay is known for its fantastic climate; its beaches frequently visited by dolphins and whales.
Jeffrey's Bay has become quite a mecca for surf lovers. It is an inlet off the South African coast between the Garden Route and Sunshine Coast. In the bay, warm currents from the Indian Ocean mix with those from the Atlantic creating very special maritime conditions. It is a spot of great beauty and a rich natural ecosystem bordered by discreet houses fused with the landscape.
Santa Ana bay, Seychelles Islands
The Bay of Santa Ana is one of those natural wonders that make the east coast of Africa a jewel that we must preserve. Because if the Seychelles Islands are known as true earthly paradises, it is not by chance.
Specifically, this bay is located on Praslin Island, the second-largest island in Seychelles, after Mahe. Praslin Island was discovered by the French explorer LazarePicault, who named it «Isla de lasPalmeras», although it was later renamed in honor of the Duke of Praslin, César Gabriel de Choiseul, thus becoming the current Island of Praslin.
Thanks to its mild temperatures -the average is between 26 and 28 degrees- and its sunny climate, the Bay of Santa Ana is one of those best places to visit in Africa where you can take refuge at any time of the year.
Estoril beach, Cape Verde
This time we are on the island of Boa Vista, the easternmost islands in the Cape Verde archipelago; and specifically in the city of Sal Rei.
On the beach of Estoril you can spend long hours lying on its kilometer of white sand. For those looking for action, on the beach, you will find surf, kitesurf and windsurfing schools. If you are already experienced in the subject, you can rent the material without any problem. When your appetite opens, you will have plenty of bars, kiosks and bars around you to recharge your batteries.
Sassandra and Grand Bereby, Cote de Ivore
These two small towns on the Ivorian coast are home to many of the most paradisiacal beaches in Ivory Coast and throughout West Africa. Enjoying the good cuisine of Ivory Coast and the good fish that these waters offer by the sea is a luxury.
Sassandra is surrounded by lush vegetation, with primary forests and tropical plantations, beautiful beaches, mangrove landscapes, with ancient colonial vestiges.
Not many kilometers from Sassandra is the town of Gaoulou, with its beautiful colonial bridge, the oldest in this part of Africa. Sassandra is a must-see on our Ivory Coast trips.
What's next?
The list of best African beaches mentioned above will definitely make your itinerary memorable and you will look forward to visit these destinations again and again. If you are looking for some of the top tourist attractions in Africa then don't forget to check our other travel guides to get all the information.