Regarded as one of the historically rich countries in the USA, Boston has more than four hundred years of history to share for the global traveler. In the first look, it might look like a city for basketball lovers or the academically inclined folks. But the city has a lot more to offer for every liking in the list of Boston things to do. It might even look like an understatement about the number of must-see places that are in the city. Boston is also home to world-class universities such as MIT and Harvard- thereby attracting more tourists at all times of the year.
With an amazing range of food and drink options to look for in the form of street food outlets along with classy restaurants,  excellent book shops such as Trident Booksellers and Café, and effervescent paint bars, Boston is the hottest destination in the world that always has something to offer for the traveler. Whether you are a passionate traveling soul in need of a high-energy travel experience or a laid back traveler for something relaxing, Boston has everything you can dream of.  A city that has bridged the gap between history and contemporary hues, one can have a lifetime travel experience visiting here.
Here, we bring you a list of top 10 things to do in Boston during your stay in the city. These may not be the only must-do list and it can change depending on perspective, but they are definitely some of the mandatory activities that would make your trip to Boston extremely memorable.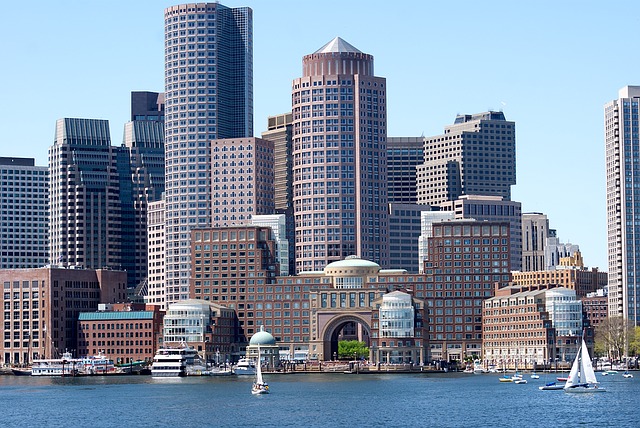 Have a Walk in the Boston Public Garden:
Created way back in the year 1634, this amazing park breathes history and has many stories to tell.  With a wide range of flora and fauna, a nature lover can have a great time at this unique garden space. One can also take a trip in the famous Swan Boats that were brought into operation over a hundred years ago. No wonder, it is one of the fun things to do in Boston with kids to make their tour memorable.
2. Pay a Visit to Floating Museum- Boston Tea Party:
A very interesting museum exists at this place which not only has a display of rare artifacts but also promises a complex sensory experience for the visitor. The traveler can relive the historic moment in this space that has all the restores tea ships and state of the art interactive exhibits. Make it part of the top things to do in Boston today to make your itinerary an unforgettable experience.
3. Experience the JFK Museum and Library:
Boston speaks of its rich historic heritage and it would be a mistake not to miss this flavor of the city.  Visit the museum dedicated to the life of legendary American president John F Kennedy,  the museum also offers a breathtaking view of the city. Watch out for the fantastic display of artifacts, historic pictures and one can easily spend half a day on a memorable trip.
4. Take a Boston Brewery Tour:
Exploring the local breweries in Boston is a great way to experience the city.l The tour focuses on the bustling pub /brewery scene in the city that is quite unique to itself. Learn more about how craft beer is made and also interact with some of the brewery owners during this visit. With a wide range of flavors to linger on, the brewery tour is guaranteed to challenge your taste buds and satiate the beverage passion in you.
5. Explore the Quincy Market:
A unique market that started way back in 1824 and named after Mayor Josiah Quincy,  it is always alight with energy. The Quincy Market is also a foodie lover's paradise with its wide range of food stalls and also try a game of chess at the locally set up board games as well. Taking a tour of the Quincy market is one of the free things to do in Boston that you can enjoy all around the year.
6. Experience the New England Aquarium:
Being a global leader in marine conversation, paying a visit to the New England Aquarium is a great way to spend time in Boston. Having more than 1.3 million visitors every year, the aquarium has mesmerizing sea life to relish. Enjoyable for young kids along with grown-ups alike, the New England Aquarium is a beautiful place to spend a sunny day. All these reasons make it one of the fun things to do in Boston for kids that you must add to your itinerary.
7. Peek at the Skylab Observatory :
Catch up with the breathtaking 360-degree view at this gifted spot which shows thrilling views of the city.  Situated at the Prudential tower, it also offers lot of historic information about the city for the global traveler. One can also opt for local tours at the observatory that are customized for the individual requirements.  For all those lovers of sky gazing and photographers,  the Skylab Observatory is a heavenly destination to pay a visit thereby making it one of the cool things to do in Boston tonight.
8. Attend a Boston's Ballet Performance:
Regarded as the first professional ballet company in New England, the group is made of 69 dancers from 20 nationalities.  Every art lover would relish their performance that has evolved much since the time it was formed, in the year 1963. One can be bound to experience a performance of a lifetime watching this memorable ballet performance that is contemporary in every respect. If you are searching for some of the best things to do in Boston this weekend then you should participate in this performance.
9. Visit the Captain Jackson's Chocolate Shop:
If you have equal love for history as well as chocolate, Captain Jackson's Chocolate Shop is a must-visit place in Boston. Not just relishing the amazing range of chocolates, one can also learn the making of chocolate from the courteous staff who are dressed in vintage-style clothing.  Don't miss the colonial chocolatey drink that would surely challenge your taste buds with a blast of excellent flavors!
10. Head out to Franklin Park Zoo:
Spread over 72 acres,  the main aim of this zoo is to conserve the rare wildlife and species that are not witnessed in any other parts of the world.  Whether you are going as a group, or as solo, or with family- Franklin Park Zoo is an awesome place to visit in Boston. One can easily spend a quality day out in the presence of nature and wildlife during the visit to Franklin Park Zoo.
What's next?
Apart from these best things to do in Boston MA, there is much more to the city for the traveler to experience.  For academicians and art lovers alike, Boston is a dream come true to visit. Boston is also a place for rich political history that witnessed some greatest moments that shaped up the world.  Adept with natural habitats and modern buildings alike, Boston is also a home for vintage buildings and forms a source for great architectural study.  It is undoubtedly one of the unique cities in the USA, which is amazingly rich and appealing in terms of every field. Boston is also well-equipped with cafes that serve aromatic coffees and worldwide cuisine that has global as well as local influences. For baseball lovers, Boston is a sporting destination as well.  Enjoy a day out in the warm sun in Boston with a variety of outdoor activities such as sports, board games or a lazy stroll at the market streets as well. The bookstores in Boston are also one of its kind, but if you are willing not to buy or just relish the feeling of knowledge-seeking, the city also has a wide range of libraries that have enormous volumes of books.
Now you know what to do in Boston, what are you waiting for? Simply pack your bags and set out for a new trip afresh to this gifted city that has so much to offer for every traveler alike. Check out our America travel guide to explore some amazing places to visit near Boston.
About Author: Navya is an accomplished writer associated with favorite publishing houses such as the Hindu, Score magazine, serenade magazine and Sruti to express thoughts through her writings and welcome life as it comes by. She has an artistic bent of mind towards living and follows the same in her lifestyle. Enjoys intellectual conversations on anything under the sun.