2020 travel plans might have been dumped down the drain, but travelers are still hopeful for new opportunities in upcoming years. The pandemic seems to be receding, and chances of the vaccine coming out by the end of this year are high. Try exploring potential European destinations that you can add to your bucket list. We all need a break from this stressful quarantine, after all.
If you're confused about where to head over in Europe, do not worry. The search for relaxing holiday hotspots ends here. Below is a list of the best destinations in Europe that will leave you spell-bounded: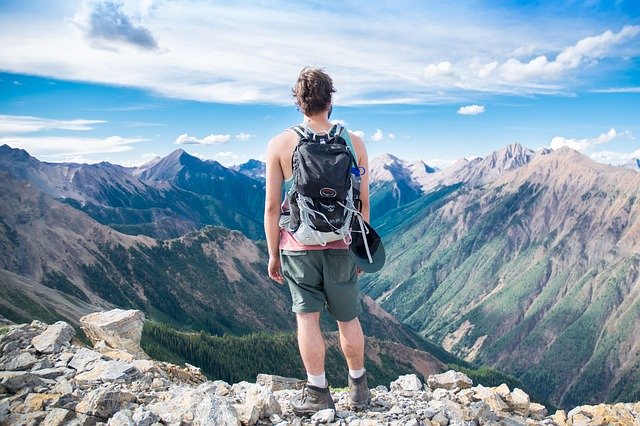 1. Prague
Prague, the capital city of the Czech Republic, is commonly known as the 'City of Thousand Spires' because of its collection of cathedrals and their sharp spires. The landscape rewards visitors with a stunning view of its 1,100-year-old skyline. Prague has many historical sites you can't miss out on and is often termed the best-preserved archaeological site in Europe. The Prague Castle houses many popular tourist sites like St. Vitus Cathedral and the Old Royal Palace. The alluring Charles Bridge is particularly popular for many famous statues. You can also visit Wenceslas Square, which has a wide variety of restaurants and shopping squares. It even has the National Museum and numerous other architectural valuables. No wonder, it is listed amongst one of the top European destinations that you must add to your itinerary.
The Old Town Square and the Astronomical Clock are the historical centers with gothic churches and extraordinary architecture. One of the best ways to get around Prague is by car. So get your car out for the perfect road trip. You should consider getting a roof rack installed for extra space for all the souvenirs.
2. Santorini
Santorini doesn't need an introduction; it's in the bucket list of every Greek island lover. The beautiful white architecture, stunning sunsets, and beachside sceneries. It's a popular Instagram worthy destination that is always part of your list of best European destinations. Once you visit Santorini, it will become apparent why it has been an exotic location in a lot of international movies.  You can watch the sunset in Oia, a cozy cliff-top town. The 3000-year-old Atlantis ruins will excite any archaeological lover. Don't forget to hike to the top of Santorini Volcano, and savor the beautiful view. You can also explore the charming town, Megalochori, and take a little trip around Santorini in a boat. 
3. Swiss Alps
Swiss Alps are precisely what you would imagine Switzerland to be like. Towering snow-capped mountains and green Alpine pastures are a standard view here. Nature lovers will fall in love with the dense beauty of the Alps. It's a no-brainer that the Alps are the best place to go skiing. You can also go hiking all across the Alps. Small charming villages like Grindelwald lets you experience the life of natives. Don't forget to visit the most photographed mountain, Matterhorn. The sheer magnificence of this mountain is enough to make you feel tiny, yet full of gratitude. It is one of the cheap European destinations that you must add in our itinerary without fail.
4. Venice
The unique city of Venice has always sparked the interest of globetrotters and explorers. A city with unmatched beauty and immense historical significance, Venice is one of the most visited tourist destinations. St. Mark's Basilica is a religiously significant building, known for its intricate and ornate sculptures. Venice has hundreds of interconnected canals, and a scenic ride on the gondolas is something you shouldn't miss out on.
The Ponte di Rialto is a bridge with extremely detailed designs that stuns a lot of visitors. You can also visit the Gallerie dell'Accademia, a museum with pre-19th century art. Torcello Island is a perfect escape if you want to get away from the crowded canals of Venice.
5. Florence
Florence is a culturally rich city full of a variety of museums, galleries, and iconic shopping streets. Piazza Della Signoria is a free museum that opened in the 14th century. You can check the vast collection of art and sculpture it houses. Do not forget to visit the Piazzale Michelangelo, a popular tourist spot with a replica of Michelangelo's David. If you want to see the real David, visit Galleria Dell Accademia. A food fanatic should not miss out on the Mercato Centrale Firenze. It is a great place to test out Italian cuisine and satiate your hunger. Other than that, Renaioli's sunset boat ride is the perfect way to end a day full of exploring.
6. Amalfi Coast
Amalfi Coast's beauty surpasses that of any other destinations you have ever seen. There are so many things to do here that you will have to make a priority list in the best European destinations. Sorrento is a trendy spot, and the best point to start. On the quieter side lay Atrani, a laid-back area where you can relax on the beach. Positano is perfect for club-goers and shoppers. There is never a dull moment in the streets of the Amalfi coast.
The UNESCO World Heritage site of the ancient city of Pompeii is a magnificent historical highlight. You can also try hiking to relish the stunning view of Amalfi's coastline. If climbing is not your sport, head to the mountain-top town of Ravello, Villa Cimbrone. There are also a variety of boat tours you can check out.
7. Vienna
The capital of Austria, Vienna, is a hub for the economy, culture, and politics. This lively city is known to infuse all visitors with happiness and a sense of belonging. The Schönbrunn Palace and Hofburg Palace are large complexes that stand as tributes to the Habsburg dynasty. Their detailed architecture, enormous size, and historical significance make them one of Vienna's main attractions. St Stephen's Cathedral is another monolithic structure with profound religious importance.
Tiergarten Schonbrun or Vienna Zoo is one of the oldest and most well-maintained in the world. It is home to myriads of animals from endangered giant pandas to sloths and sea lions. Do not forget to check out the Prater Amusement Park if you travel with kids or even adults. The Burggarten and Otto Wagner–Pavillon are other places you can relax if a thrilling roller coaster is not your thing.
What's next?
Whether you want to waltz through a rural location or plan a busy thrilling weekend, these top seven picks have you covered. If you are looking for the best winter European destinations or top Summer European destinations then the above list will definitely make your tour complete. You'll probably feel like dashing towards the airport today itself. But for now, virtual tours of these iconic destinations will have to suffice. Any free time can always be used to plan your next trip in detail. Don't forget to keep your masks and sanitizers handy, in case you plan on traveling.