Maui, also called "The Valley Isle," is the second-largest island on the Hawaiian island. The island is loved for its world-famous beaches, the holy ao Valley, views of migrating humpback whales (in the winter), farm-to-table food, and the beautiful sunrise and sunset from Haleakala. It is one of the best tourist destinations and islands in the U.S. There are lots of things to do and to keep your diary memorable.
Check out the different parts of Maui and everything else this island has to offer. Here is a brief Maui Travel Guide to help you to choose the best package for your trip.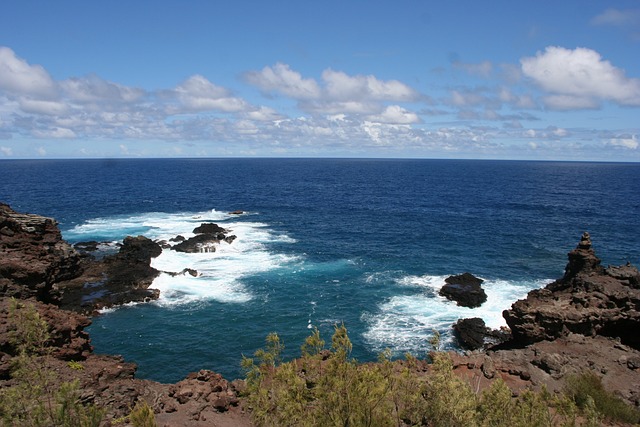 Best Places to Visit in Maui
Hard to choose the best destination in Maui? Maui is the haven of natural wonders and diverse attractions so it is possible that sometimes it's difficult to understand where to go in Maui. Here are a few of the best places to visit in Maui.
Haleakalā National Park: Haleakalā National Park offers endless adventure, enjoyment, sightseeing, and seclusion. Haleakalā offers lush rain forests, rocky coastlines, and beautiful volcanic landscapes above the clouds.
Iao Valley State Park: Discover the famous Iao Needle, a lush mountain top surrounded by lush vegetation and of historical value, in the lush Iao Valley.
Lahaina: Lahaina, a historic whaling village turned lovely town, has art galleries, boutique shops, and a bustling waterfront.
Molokini Crater: Explore Molokini Crater by snorkeling or scuba diving, a half-submerged volcanic crater with crystal-clear waters and rich marine life.
Wailea: Here you can enjoy world-class dining and shopping at marvelous resorts. There are stunning beaches that make it perfect for any tourist.
Hanauma Bay: Hanauma Bay is a marine sanctuary full of colored fish and coral reefs. Snorkelers love it because they can get close to the sea life in Hawaii.
Makena Beach (Big Beach): Makena Beach also known as "Big Beach,". It is a popular swimming, picnicking, and sunset destination with golden sands and blue waters that look attractive and calming.
Molokai and Lanai: Molokai is known for its unspoiled landscapes, while Lanai offers pristine beaches and luxury resorts. You can carry a ferry for a more secluded and off-the-beaten-path experience.
Fun Places to See in Maui
Maui Ocean Center: The Maui Ocean Center is a fun and educational attraction for many tourists. Here you can explore a captivating exhibition showcasing Hawaiian marine life, including sharks, rays, and colorful fish.
Atlantis Submarines: Explore the underwater journey and adventure of the Atlantis Submarine taking you on a thrilling journey. Discover Maui's stunning underwater ecosystem from a modern submarine.
Maui Escape Rooms: Maui Escape Rooms is a fun place where you can go with your friends to enjoy. Here you'll be locked in themed rooms and you have to solve the puzzles. This escape room is one of the best places to visit in Maui and one of the best places to stay in Maui as well.
Best Time to Visit Maui
The best time to visit Maui is during the seasons of spring from April to May and another season is from September to November. These months offer milder temperatures, fewer crowds, and more affordable accommodations compared to the peak tourist season.
During the spring, the island blooms with vibrant flowers, and you might even catch the tail end of the whale-watching season. In the fall, you can enjoy warm ocean waters and take advantage of various festivals and cultural events.
Another favorable time to visit Maui is during the winter months (December to March) when many travelers escape colder climates. While this is considered the high season, it offers fantastic opportunities for whale watching, as humpback whales migrate to the warm waters around Maui.
Maui 4 Days Itinerary
If you're planning a four-day itinerary for Maui, you're in for an incredible adventure on the "Valley Isle." Here's a suggested itinerary to make the most of your time on this enchanting Hawaiian island.
Day 1: Arrival and Lahaina Exploration
Arrive in Maui and book a Lahaina hotel. After settling down, visit Front Street in Lahaina, a lovely whaling hamlet. Visit boutiques, galleries, and Banyan Tree Park. Watch the sunset and eat dinner at a beachfront restaurant.
Day 2: Road to Hana Adventure
Travel the scenic Road to Hana in the morning. Explore Wai'anapanapa State Park's black sand beach, sea caves, and lava tubes. Visit Ohe'o Gulch and the Pipiwai Trail's waterfalls. Shop and eat at Paia and Haiku. After an exciting day, rest at your hotel.
Day 3: Haleakalā Sunrise and Beach Time
Wake up early for a memorable sunrise experience at Haleakalā National Park. After witnessing the sunrise you can explore the otherworldly landscapes and hiking trails in the park. In the evening go for dining at restaurants of Wailea, where you can enjoy ocean views and delectable cuisine.
Day 4: Water Activities and Maui Farewell
Start the day with a thrilling adventure, such as snorkeling or scuba diving at Molokini Crater. You can experience vibrant marine life and colorful coral reefs. End your journey with a memorable dinner this will reflect on the fantastic experiences and memories.
Romantic Places to See in Maui for Couples
Sunset Cruise: Set sail on a romantic sunset cruise, where you can enjoy the breathtaking colors of the Hawaiian sunset over the ocean. Many cruises offer dinner, cocktails, and live music, making it a perfect setting for a memorable evening together.
Wailea Beach: Relax on the golden sands of Wailea Beach, a picturesque spot ideal for couples seeking tranquility. Watch the sunset hand in hand and take a romantic stroll along the beach under the moonlight.
Haleakalā Summit for Sunrise: Experience an intimate sunrise together at the summit of Haleakalā. The serene and otherworldly atmosphere creates an unforgettable moment for couples to cherish.
Spa Day: Treat yourselves to a couples' spa day at one of Maui's luxurious resorts. Indulge in massages, facials, and pampering treatments, immersing in a world of relaxation and rejuvenation together.
Best Places to See in Maui
People have a question that what to see in Maui. No need to worry here is explaining everything that could be your best options for Best things to see on Maui.
Haleakalā National Park: At the top of the list of best places to see is Haleakalā National Park. Witness awe-inspiring sunrises from the summit, and explore the unique volcanic landscapes and hiking trails in the crater area. As the sun sets, the starry night sky above Haleakalā offers an unforgettable stargazing experience.
Road to Hana: The Road to Hana is an unforgettable journey through lush rainforests, cascading waterfalls, and dramatic coastal vistas. Take your time to explore the many stops along the way, including Wai'anapanapa State Park with its black sand beach and the stunning Ohe'o Gulch (Seven Sacred Pools).
Iao Valley State Park: For a quick and accessible nature escape, visit Iao Valley State Park. Glimpse the Iao Needle, and a lush green pinnacle covered by towering emerald peaks. Short trails and viewpoints offer breathtaking views of this natural wonder.
Lahaina: A visit to Maui wouldn't be complete without exploring Lahaina, a historic town with a lively atmosphere. Stroll along Front Street to discover art galleries, boutique shops, and excellent restaurants. Don't forget to see a pretty sunset over the ocean from Lahaina's waterfront.
Cheap Places to See in Maui with Family
Here are the best cheap and budget-friendly Maui tourist places that you can visit:
Baby Beach : (Baldwin Beach Park) in Paia is a tranquil, shallow beach excellent for families with little children. Wading and playing are great in the shallow waters and calm waves.
Kula Country Farms: Pick strawberries (seasonal) and tour the gorgeous agricultural grounds at this family-friendly farm. The farm offers stunning views of Maui's scenery and fresh produce.
Maui Swap Meet: Every Saturday, the Maui Swap Meet offers cheap souvenirs, crafts, and fruit. Families can experience Maui's colorful culture.
Kalama Beach Park: Swim, picnic, and play at this Kihei beach park. It's a cheap beach day option with BBQ grills, shade, and lots of space to play.
Things to Avoid in Maui
What not to do in Maui? While Maui is a paradise for tourists, there are a few things to avoid to ensure a smooth and respectful visit to this beautiful Hawaiian island:
Illegal Activities: Engaging in illegal activities is strictly prohibited in Maui. This includes the possession and consumption of illegal substances, as well as activities like trespassing, theft, and vandalism.
Off-Roading: Maui's lush landscapes may tempt you to explore beyond designated paths, but it's essential to avoid off-roading. Unauthorized driving can damage fragile ecosystems and disrupt native plants and wildlife.
Feeding Wildlife: While it may be tempting to offer food to Maui's wildlife, it's crucial to resist the urge. Feeding animals can disrupt their natural behaviors and harm their health. Additionally, some wildlife, like Hawaiian monk seals and sea turtles, are protected by law, and interfering with them can result in significant fines.
Takeaway on Maui Travel
Maui presents a paradise-like experience for travelers who desire natural wonders, cultural richness, and unforgettable adventures. Maui is loaded with natural beauty and is good for well-being. It Shows vibrant marine life and coral reefs.
The crystal clear water of Maui offers exceptional snorkeling and scuba diving opportunities. It welcomes the local culture and respects the environment, and is mindful of local customs to ensure a respectful and enjoyable visit.
Maui's attraction promises an extraordinary journey in the heart of specific whether you are a beach lover or finding a romantic destination.