Whether you are planning for your honeymoon, on a family vacation, or with friends, the Big Island of Hawaii is the home of several beautiful resorts that include every type of budget and traveler.
The place is a destination for many all-inclusive luxury resorts in Big Island Hawaii. You will find every range of accommodations on the Big Island, like going for a camp to the nearby active volcano to various luxury resorts.
If you are on vacation and want yourself to be pampered, you will never be disappointed. From the beautiful sunset, golden sand beach, and the rolling waves to enjoy surfing, the perfect destination to recharge and unwind yourself. And when it is a matter of accommodation, you will find everything here from modest cottages to luxury high-rise hotels with stunning coastline views.
So get ready for a luxurious escape filled with relaxation and adventure and explore the Luxury Big Island resorts all-inclusive.
Best all inclusive luxury resorts in Big Island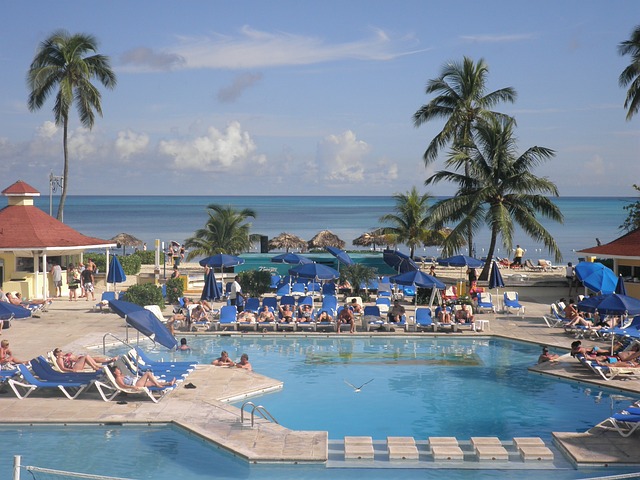 (1) Four Seasons Resort Hualalai – All Around Luxury Hotel
The Four Seasons Resort Hualalai is the best all inclusive resorts in Big Island of Hawaii and certainly, the resort is a reflection of luxury. Located on the west coast of the Kona airport terminal. On the ocean, you can see the beautiful coastline views.
The décor of the resort features Hawaiian contemporary which is elegant with 243 rooms, villas, and suites. Many of the rooms have balconies with ocean views. There are low-rise bungalows that mesh perfectly with the environment.
Many swimming pools are either filled with freshwater or saltwater. Fashion shops, 3 restaurants with delicious Hawaiian menus, and an open-air spa. There is a golf course which is a signature of Jack Nicklaus, gym that trains daily yoga and workouts.
(2) Mauna Lani Auberge Resort – Luxury Hotel to have an upbeat vibe
On the coast of Kohala Coast, there is a gorgeous setting of Mauna Lani Auberge collection of resorts with walking trails crisscrossing the grounds and passing through the saltwater where the reef and fish swim.
The resort has rooms and suites that are built with style and modern color tones, luxury beds, and private balconies. It is one of the best romantic resorts in Big Island for couples who are looking for a private space that comes with private plunge pools, spacious rooms to spread out, and gardens.
There is a restaurant designed as a farm-to-table with an outdoor spa that gives a volcanic rock sauna and water therapy in a lava tube. Active sports include swimming pools, a gym, and two golf courses.
(3) Fairmont Orchid, Hawaii – Best Priced Luxury Hotel
Fairmont Orchid is located right next to the Hotel Mauna Lani. The resort has a welcoming ambiance. The staff of the resort makes the place exceptional. Fairmont Orchid overlooks the Pauoa Bay by a 32-acre land.
It is the best vacations resorts in Big Island all inclusive for families, friends, and honeymooners. It has an on-site program for kids between five and 12. The resort offers babysitting services with no fees. All the rooms and suites here are luxe and contemporary featuring private balconies many with ocean views. The resort has a lovely open spa and many restaurants. The open area of the resort has a huge pool with ocean views.
(4) Holualoa Inn – Best Luxurious Polynesian Styled
Holualoa Inn is located five miles from the Kailua Kona town. The resort offers its services on a coffee plantation which is about 30 acres. This Polynesian-styled all-inclusive resorts in big island of Hawaii consists of beautifully designed rooms and suites that give you either ocean or garden views.
The rooms of the resort also offer private balconies and hot bathtubs. The resort also consists of a private cottage of one bedroom featuring a living room and wraparound porch. You can get complimentary refreshments and a delicious breakfast.
(5) Mauna Kea Beach Resort, Autograph Collection
Mauna Kea Beach Hotel is located on the Kohala Coast on Mauna Kea Beach, one of the best resorts in Big Island for families. The first development that was built in this area was the Autograph Collection in 1965. Today, this is managed by the Marriott.
The resort offers 252 rooms and spacious suites decorated with modern art and has comfortable beds. Behind the rooms, you will find the Sr. golf course, Robert Trent Jones. There are spas and tennis courts also.
(6) Kohala Suites – A family-friendly luxurious staycation
Kohala Suites by Hilton Grand Vacations is on the Kohala Coast just a mile away from the Waiulua Bay. The resort accommodates family-friendly two-bedroom suites. The rooms here are modern in décor and are spacious.
Every room has living rooms with full kitchens, whirlpool tubs, and pullout sofa beds. Kids will love to enjoy the PlayStations that are available in every room. Outdoors, you will find a pool, tennis courts, barbecue grills, fitness space, and a playground for the kids.
There is no restaurant available in the resort, but you will be guided by a free shuttle to the nearby Hilton Waikoloa Village, which is a sister property of the hotel that has many restaurants to enjoy delicious food. This destination is the Big Island best resorts for families.
(7) Westin Hapuna Resort – Modern Styled Beach Resort
Located on the Kohala coast, the Westin Hapuna Resort has recently gone through renovations. The resort is rated as four-star and one of the best all inclusive resorts in Big Island with Beach.
The resort is beautifully decorated with modern style and tropical gardens. The rooms and suites of the resort are colorful giving you ocean views. If you are traveling with family, especially with kids, the suites are the best option as the rooms are available here with pullout sofas. Children below 16 years old can stay free.
Hotel Meridia is the signature restaurant of the resort. Don't miss to have your dine here. The hotel serves Mediterranean dishes with local ingredients. The resort has an 18-hole golf course, hot tub, infinity swimming pool, access to the beach, fitness center, and spa.
(8) Waikoloa Beach Marriott Resort and Spa – Best Access to Beaches
Waikoloa Beach Marriott Resort and Spa is located on the Kohala Coast on the Anaehoomalu Bay. The resort is a mid-range property on tranquil grounds. Here you will find the ponds and walking paths are filled with fish. The beachis directly accessed by the resort.
The resort has 533 rooms that are clean and spacious. Waikoloa Beach Marriott Resort has an on-site restaurant, but if you want more options, you can walk to the nearby areas that have many shops and restaurants. There are two championship golf courses nearby. This place is considered as big island best resorts.
(9) Hilton Waikoloa Village – Best Largest luxurious resort
One of the top resorts in Big Island all inclusive located on the Kohala Coast, with many amenities only for kids. The Village is built on 62 acres of land near the water. There is no beach near the village, but yes there is a man-made lagoon.
The property is very large, so huge that it has ferry boats and a tram to move from one section to another. It also has beautiful gardens, a dolphin pool, and waterfalls. The property has 1200 rooms and suites. These are built in three different towers and every tower is decorated differently.
There are multiple restaurants with three large pool areas, one is only for adults. There are separate male and female hot tubs and saunas.
(10) Outrigger Kona Resort & Spa
The Outrigger Kona is an all inclusive resorts in big island Hawaii. The resort is located on the south of the Kohala Coast. The resort has many modern rooms and suites that feature the ocean view from the private balconies.
The suites of the resort have kitchenettes and living space for big groups or families staying in the resort. There is a restaurant that cooks Hawaii cultured food. Beyond the restaurant, there is a pool that has waterslides for children.
Apart from the above luxury resorts, there are some adult only resorts in Big Island all inclusive.
(1) Dragon fly Ranch
The resort is located in Honaunau, it is a holistic retreat that caters only to adults. The resort offers a peaceful environment with communal kitchen and yoga sessions available.
(2) Lavaloha
Lavaloha is a cheap all inclusive resorts in Big Island Hawaii offering cottage accommodations in a tropical décor. Meals are not included in the resort. For people who travel solo looking for relaxation, the property offers a tranquil and private atmosphere.
Some other cheap resorts include the Castle Hilo, Uncle Billy's Kona Bay, Royal Kona, Kona Seaside Hotel, and Hale Maluhia Country Inn.
To Conclude
There are even romantic resorts available on the Big Island for Couples. Some are Kohanaiki, The Palms Cliff House Inn, Ka'awa Loa Plantation, Kohala Suites by the Hilton Grand Vacations, and the Paionla Greens Resort.
The Big Island in Hawaii is home to all-inclusive resorts accommodating different tastes. This beautiful destination offers something for everyone.