Embark on a journey to discover the unparalleled beauty of Canada's best islands, each offering a unique and captivating escape into nature's wonders. There have lots of Beautiful islands in Canada that people might get surprised by knowing it.
Vancouver Island entices with its lush rainforests, picturesque coastal towns, and opportunities for whale watching and outdoor adventures. That island is the perfect place for relaxation and well-being. It is a must for people to visit the islands of Canada at least once in their lifetime. And this is the best destination to visit is the USA also.
There are compelling reasons to explore these unique and captivating destinations, from the raw beauty of Vancouver Island to the cultural appeal of Prince Edward Island, the artistic sanctuary of Fogo Island, and the mystical allure of Haida Gwaii.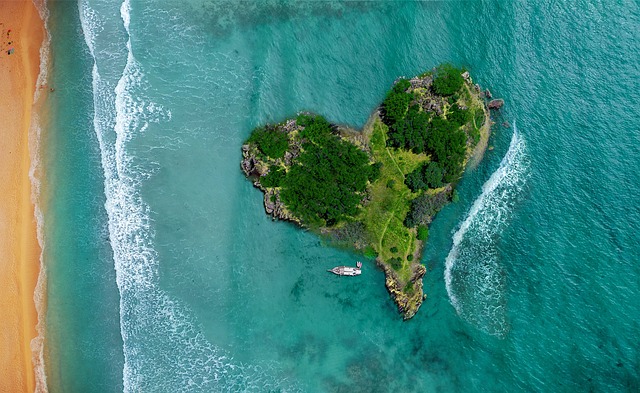 Top Islands of Canada You must visit
Set out on an enthralling tour to Canada's most extraordinary islands, where beautiful landscapes, colorful cultures, and amazing experiences await. Here are several best islands in Canada that showcase the country's unique beauty:
Prince Edward Island: Known for its rolling hills, red sandy beaches, and Anne of Green Gables heritage, this island is a haven of tranquility and charm.
Vancouver Island: Go whale watching, explore the arts and culture of Victoria and Tofino, and explore the Pacific Rim National Park Reserve of Vancouver Canada Islands.
Cape Breton Island: A gateway to the stunning Cabot Trail, this island showcases rugged coastal scenery and vibrant Celtic culture.
Newfoundland: Famed for its icebergs, puffins, and UNESCO-listed Gros Morne National Park, Newfoundland offers a unique blend of nature and history.
Haida Gwaii: Rich in Indigenous culture, this archipelago boasts ancient totem poles, lush rainforests, and exceptional wildlife viewing.
Magdalen Islands: Discover the French heritage, sandy beaches, and colorful houses of this unique island group in the Gulf of St. Lawrence. If you want to explore the French heritage then you must visit islands in Canada.
Manitoulin Island: The world's largest freshwater island offers serene landscapes, Indigenous traditions, and the picturesque Lake Mindemoya.
Galiano Island: Part of British Columbia's Gulf Islands, Galiano entices with stunning beaches, artisanal crafts, and a laid-back atmosphere.
Cape Breton Island: Experience the mesmerizing Cabot Trail, world-class golf courses, and vibrant Celtic culture in this maritime gem.
Great Bear Rainforest (Island within an island): On British Columbia's coast, this remote wilderness island is a sanctuary for grizzly bears and other wildlife.
Why you should Visit Islands of Canada?
There are serval reasons for Canadian islands you must visit. It is an invitation to discover a world of unparalleled natural beauty, cultural diversity, and unique experiences. From the rugged shores of the Atlantic to the tranquil Pacific coasts, Canada's islands offer a myriad of reasons to explore:
Stunning Landscapes: Each island boasts its own distinct landscape, from the lush forests of the island to the dramatic cliffs of Prince Edward Island. Whether you're captivated by coastal vistas, pristine beaches, or soaring mountains, Canada's islands showcase nature's finest artistry.
Biodiversity: The islands are havens for diverse ecosystems and wildlife. Witness the majesty of orcas off the coast of British Columbia, explore the migratory bird sanctuaries of Newfoundland, or spot seals basking on the shores of Nova Scotia.
Cultural Tapestry: Canada's islands are steeped in history and culture. Experience the vibrant Acadian culture on Prince Edward Island, immerse yourself in Indigenous traditions on Haida Gwaii, or discover the French heritage of Quebec's Magdalen Islands.
Outdoor Adventures: Whether you're a thrill-seeker or a nature enthusiast, the islands offer a playground for outdoor activities. Kayak through serene waters, hike ancient trails or embark on whale-watching expeditions to create lasting memories.
Local Delights: Indulge in delectable cuisine featuring fresh seafood, local produce, and unique island flavors. Experience authentic lobster boils in the Maritimes or savor gourmet offerings in the Canada Gulf Islands.
Secluded Retreats: Escape the bustle of city life and find solace on the islands' peaceful shores. Relax on pristine beaches, rejuvenate at seaside spas, or unwind in charming island villages.
Warm Hospitality: Islanders are known for their warm and welcoming nature. Engage in conversations with friendly locals, learn about their way of life, and participate in community events to gain a deeper appreciation of the islands.
Unforgettable Memories: Whether you're watching the sunrise over the Atlantic, exploring ancient Indigenous heritage sites, or sharing stories around a bonfire under the northern lights, the islands of Canada offer experiences that will stay with you forever.
Escape and Relaxation: The islands offer a respite from the hustle and bustle of everyday life, providing a serene and peaceful environment where you can unwind and rejuvenate. Whether you're enjoying a leisurely stroll along the shore, practicing yoga amidst stunning scenery, or simply growing with a book, these islands provide the perfect backdrop for relaxation.
Canada Islands for sale
For those looking for a one-of-a-kind opportunity to acquire a slice of paradise, There has a number of enticing islands of Canada for sale. Listed below are a few Canadian islands currently on the market:
Temagami Island, Ontario: Nestled within the sparkling waters of Lake Temagami, this Temagami island paradise features pristine forests, rocky shores, and ample opportunities for outdoor recreation.
Klukshu Island, Yukon: Immerse yourself in the wilds of the Yukon on this remote island along the Klukshu River, where panoramic vistas and untouched landscapes await.
Fisgard Island, British Columbia: Situated in the Salish Sea, this island boasts stunning coastal views, marine life, and the potential for creating an idyllic coastal retreat.
Cape Breton Island, Nova Scotia: An opportunity to own a portion of this iconic island's breathtaking coastline, with panoramic views of the Atlantic Ocean and access to charming coastal communities.
Marten River Island, Ontario: Discover a hidden gem on this serene island in the Marten River, surrounded by lush forests and tranquil waters.
Round Island, Newfoundland: Experience the rugged beauty of Newfoundland's coastline on this private island, complete with rocky shores and the potential for creating a unique escape.
Kootenay Lake Island, British Columbia: Set amidst the serene waters of Kootenay Lake, this island offers a blend of natural beauty and potential for various recreational activities.
Salt Spring Island, British Columbia: Join the vibrant community of Salt Spring Island, known for its artistic culture, while enjoying the tranquility of island living.
Best Time to Visit Canadian Islands
The best time to visit Canadian islands varies depending on your preferences and the activities you wish to enjoy. Summer (June to August) brings mild weather and bustling festivals, ideal for outdoor adventures and wildlife viewing. Fall (September to October) paints landscapes with vibrant colors, making them perfect for leisurely exploration and photography.
Winter (December to February) offers unique experiences for winter sports enthusiasts, while spring (March to May) provides a quieter atmosphere for birdwatching and early-season exploration. Each season unveils a distinct charm, allowing you to tailor your island getaway to your desires.
Things to Do in Canada Islands
The Canadian islands offer a plethora of captivating activities to suit every traveler's interests. Here are some wonderful things to do on these enchanting islands and answer to your question – What to do in Canadian islands?
Outdoor Adventures: Explore the islands' natural beauty through hiking, biking, and kayaking. Discover hidden trails, picturesque coastlines, and pristine lakes, or embark on thrilling wildlife-watching excursions.
Beach Getaways: Relax on sandy shores, bask in the sun, and swim in crystal-clear waters. From the Pacific to the Atlantic islands, you'll find idyllic beaches perfect for unwinding.
Cultural Immersion: Immerse yourself in local culture by attending festivals, markets, and art events. Engage with island communities, learn about Indigenous traditions, and savor authentic cuisine.
Wildlife Encounters: Witness majestic creatures such as whales, seals, and seabirds. Join guided tours or embark on self-guided adventures for unforgettable wildlife sightings.
Historical Exploration: Discover the islands' rich history through visits to lighthouses, museums, and heritage sites. Learn about the indigenous peoples, early settlers, and maritime heritage that shaped these islands.
Water Activities: Try your hand at fishing, boating, or even diving to explore vibrant underwater ecosystems. Many islands offer opportunities for water sports and marine adventures.
Scenic Drives: Take leisurely drives along scenic routes, like the Cabot Trail or Pacific Rim Highway. Marvel at panoramic views, dramatic landscapes, and charming villages.
Golfing: Tee off against breathtaking backdrops on world-class golf courses, such as those found on Vancouver Island or Prince Edward Island.
Relaxation and Wellness: Unwind in luxurious spas, retreat centers, and wellness in Canada wellness resorts. Let the islands' tranquility and natural beauty rejuvenate your body and mind.
Winter Activities: Embrace winter wonderlands with skiing, snowshoeing, and ice fishing on select islands. Experience the islands' unique charm in a serene winter setting.
Whether you're seeking adventure, relaxation, culture, or nature, the Canadian islands offer an array of enriching experiences that promise to make your visit truly unforgettable.
Takeaway
The various and compelling islands of Canada provide a kaleidoscope of landscapes, cultures, and experiences. These islands promise an extraordinary experience, with everything from peaceful retreats and outdoor adventures to rich history and friendly hospitality.
Whether you want to rest, explore, or immerse yourself in culture, the Canadian islands will provide you with cherished experiences and a deep respect for nature's beauty. Embark on this one-of-a-kind journey and allow the beauty and charm of the islands to leave an indelible impact on your soul.